railway-international.com
Written on Modified on
China-built 10th of Ramadan Railway Opens to Traffic in Egypt
The China-supported 10th of Ramadan Light Rail Transit (LRT) officially opened to traffic on July 3. Egyptian President Abdel-Fattah al-Sisi and Chinese Ambassador to Egypt Liao Liqiang attended the opening ceremony.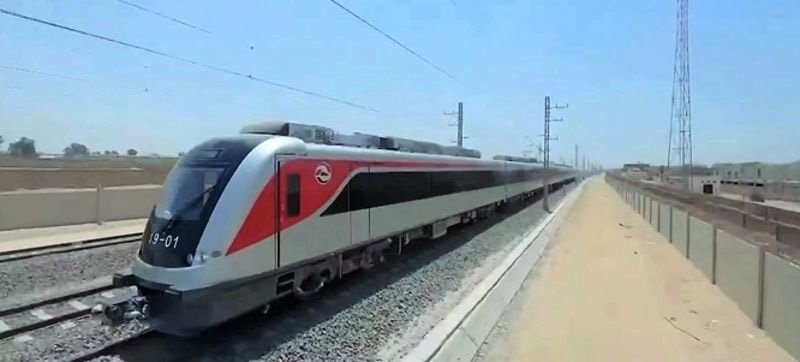 The electric railway was contracted by the consortium of China Railway Group Limited (CREC) and AVIC International Holding Corporation (AVIC INTL), with China Railway No.5 Engineering Group Co., Ltd. and China Railway Eryuan Engineering Group Co., Ltd. participating in the construction.
Measuring 67 kilometers in length, the 10th of Ramadan LRT is Egypt's first electric railway. With the maximum speed of 120 kilometers per hour, the railway has 12 stations in total.
The 10th of Ramadan LRT is an exemplary project of China-Egypt cooperation, and is a major transportation project for Egypt to implement the strategy of developing its eastern part and to build the eastern economic corridor. After completion, the railway will connect Cairo, the satellite cities in eastern Egypt and the New Administrative Capital, thus greatly facilitating local people's travel and playing an important role in boosting regional economic growth and improving local people's lives.
www.crecg.com