railway-international.com
Written on Modified on
Global rail infrastructure specialist Pandrol is delighted to announce the launch of E+, a groundbreaking new range of sustainable resilient systems and battery powered tools.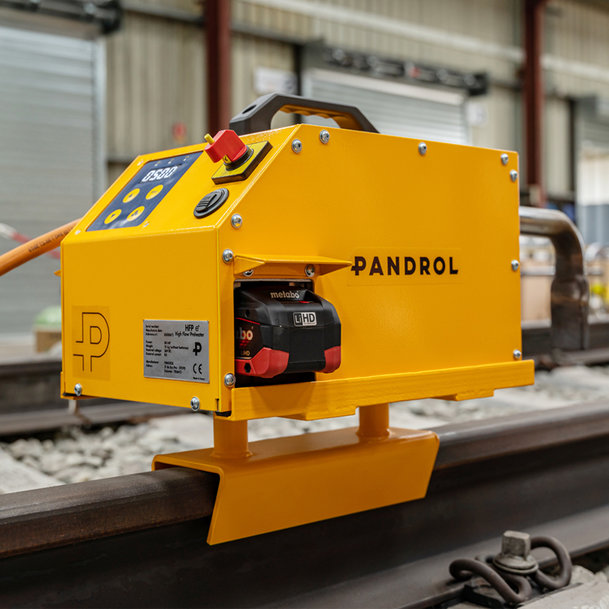 As well as being a landmark in Pandrol's sustainability journey, the launch represents a major breakthrough in energy-efficient, environmentally-friendly track construction and maintenance.
Each E+ product has been designed to significantly cut carbon emissions without compromising power. In addition, a focus on reducing noise and eliminating dangerous fumes will contribute to reduced environmental impact, particularly in urban and under-tunnel areas.
Eran Gartner, Pandrol CEO said: "The introduction of the E+ range is a fantastic step for us to unify the great work being done to optimise battery power and sustainable materials across Pandrol's resilient systems, tools and track equipment.
"Our focus on reduced emissions and improved working conditions on track will continue as we work towards becoming a cleaner, greener company.
"Beyond product innovation, we are taking a holistic approach to improve sustainability across the whole of our business, from the energy we use in our factories, to our supply chain and equipment."
E+ products launched to date include a Battery Grinder, Battery-operated Weld Shear, CD100, QTrack, Under-ballast Mat and Under-sleeper Pad.
www.pandrol.com