railway-international.com
Written on Modified on
Overhead power lines have been replaced with solar alternatives in the Avon Valley to enhance the resilience and sustainability of this critical part of the network.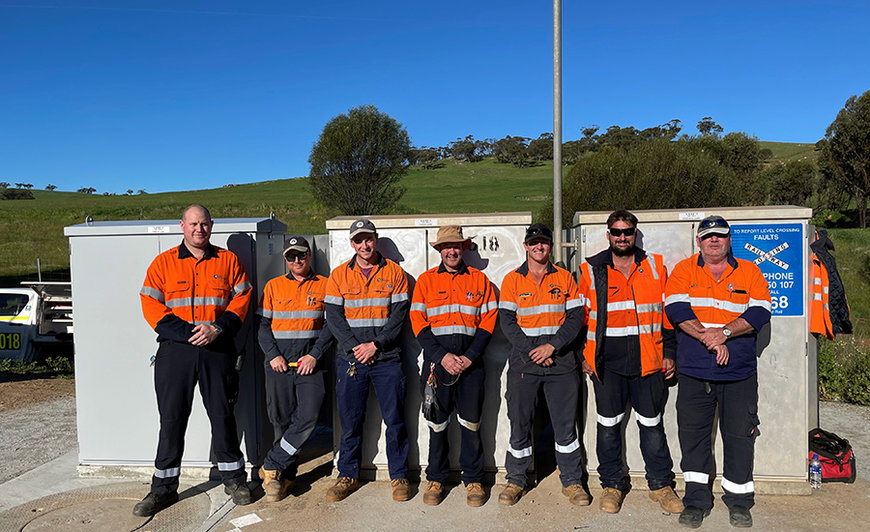 Arc Infrastructure has recently completed a project to replace around 32 kilometres of overhead power lines with a solar powered system in the bushfire-prone Avon Valley.
Arc invested $2.4 million in the project which saw overhead power lines replaced along the freight rail line throughout Moondyne and Toodyay West. This busy part of the network is used to transport grain, interstate freight and passenger services.
The overhead power lines have historically provided electricity to power Arc's signalling system in the region, including Moondyne station, two level crossings, and six separate signals. This infrastructure is now powered by independent solar systems with battery back-up.
The Avon Valley is one of the most bushfire-prone areas along the State's freight rail network, with the line passing through the densely vegetated Avon Valley National Park and Walyunga National Park.
The project to replace the aged overhead power lines was initiated to reduce bushfire risk and to enhance the reliability and sustainability of the asset.
Arc Infrastructure Electrical Engineer Daniel Ryan said the solar powered system had been designed to be resilient in cold, grey weather conditions, and had been put to the test this winter.
"We used historical solar data from the Bureau of Meteorology to inform the design of the new systems, which have held up extremely well and proven to be reliable during the wet and stormy winter we've experienced this year."


"The shift to solar also reduces the risk of potential safety incidents occurring in the area, including electrocution and a fall from heights, given workers no longer need to work on overhead power lines,"
Mr Ryan said.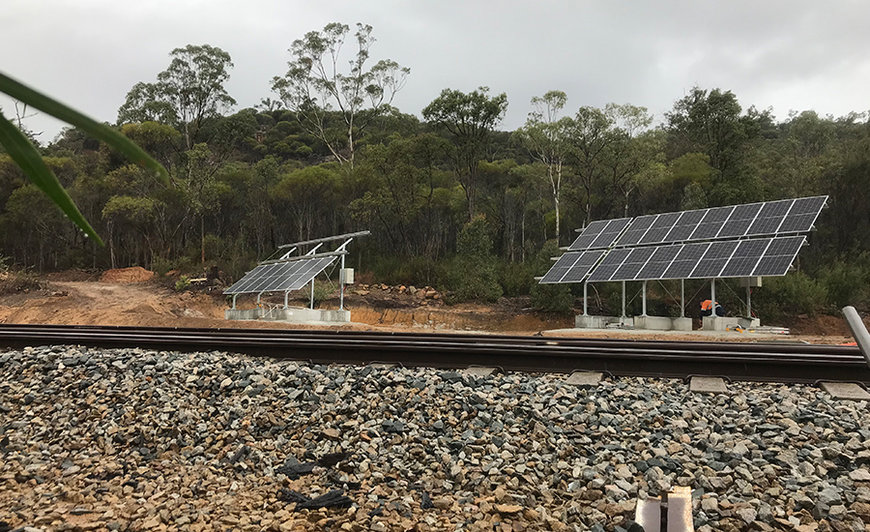 The solar sites proved extremely resilient to the bushfire that swept through the Avon Valley earlier this year. The replacement of overhead power lines with solar alternatives meant that the railway's main power supply was unharmed and expedited recovery efforts. The lack of damage enabled Arc to return the track to operation and get trains back on scheduled paths within days, when in the past there would have been more damage to repair with overhead power lines.
The overheard power lines have been decommissioned and will be removed from the site later this year. Further enhancing the sustainability credentials of the project, the steel poles will be melted down and recycled.
Arc Infrastructure Chief Executive Officer Murray Cook said the shift to renewable solar powered energy made sense from a risk management, resilience and sustainability perspective.
"We are investing in these types of projects to ensure that our business can continue to deliver into the future for our people, customers and communities,"
Mr Cook said.

www.arcinfra.com