railway-international.com
Written on Modified on
JUMO- Technology for French high-speed trains Sensors measure axle temperature in new TGV generation
The French JUMO subsidiary based in Metz supplies temperature sensors for the axle bearings of the bogies of the new Alstom Avelia Horizon high-speed trains. The French state railroad company SNFC (Société nationale des chemins de fer français) has ordered 100 of these trains, which will be used from 2023 as part of the TGV fleet, the equivalent of the German ICE series.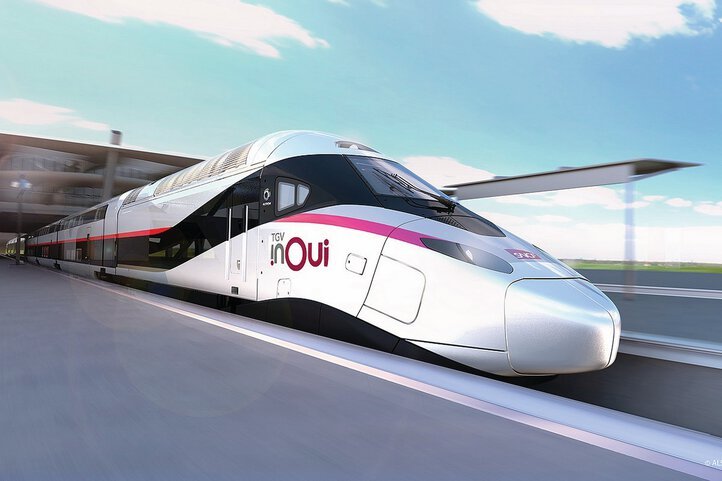 The Avelia Horizon is one of the trains with the lowest carbon footprint on the market, with 97 percent of the train set recyclable. This makes the new generation 20 percent more economical and significantly less energy-intensive. Called TGV-M, the trains can accommodate up to 740 passengers, 140 more than in previous trains.
Alstom chose JUMO France as its partner for the supply of the HABD (Hot Axle Box Detection) temperature sensors, not least because of its many years of successful cooperation. These are mounted on the bogies of the high-speed trains. These sensors are part of the BMS (Bogie Monitoring System) and play a crucial role as they are directly connected to an alarm system that can lead to a total stop of the train in case of overheating of the axle boxes.
The sensors are customized special designs that are exposed to extreme conditions such as high temperatures, vibrations or humidity. They must therefore meet particularly demanding specifications in order to comply with the required standards.
JUMO's many years of experience in the demanding rail industry make it possible to meet Alstom's high expectations. The current order includes the delivery of several thousand temperature sensors for the first 50 trains. Production started at the end of 2020 and deliveries will be staggered until 2025.
www.jumo.de