railway-international.com
Written on Modified on
Elevating Train Travel Comfort with Advanced Climate Control Technology
JUMO offers a comprehensive portfolio of measurement and control technology for the railway industry. Other than temperature measurement in the undercarriage area and in the water supply, temperature and humidity control also play a key role.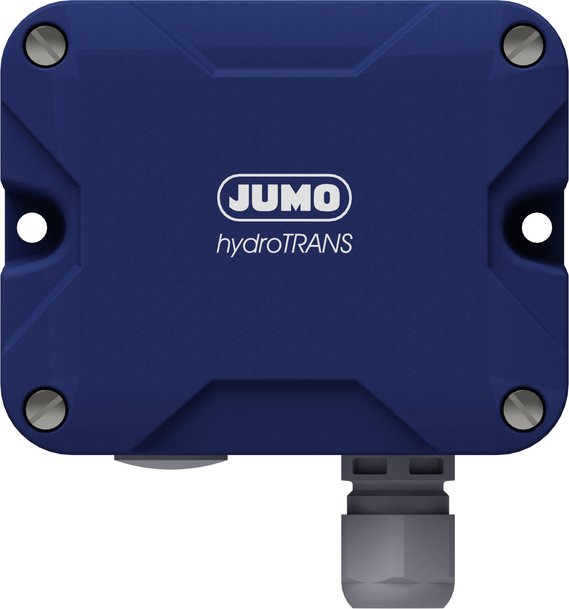 Air conditioning systems on trains is extremely important throughout the entire year. They not only reduce interior temperatures in summer, they also fulfill such functions as dehumidifying the air in the passenger compartment when outside temperatures are low. The extremely hot summers of recent years in Europe in particular have shown that travel comfort for passengers increases significantly with an appropriate indoor temperature in the compartment.
Demand for such a solution is high, as we found out from numerous conversations with customers at this year's InnoTrans trade fair in Berlin in September. Devices of the JUMO hydroTRANS series are dependable humidity and temperature transmitters with an optional CO2 module. The device series is available with various interfaces. It is characterized by easy installation, robustness, and reliable sensor technology.
JUMO hydroTRANS is the ideal partner for climate monitoring in rail transport as a result of the necessary railway approval according to DIN EN 50155. It is available in the 2 variants as a duct version and a rod version.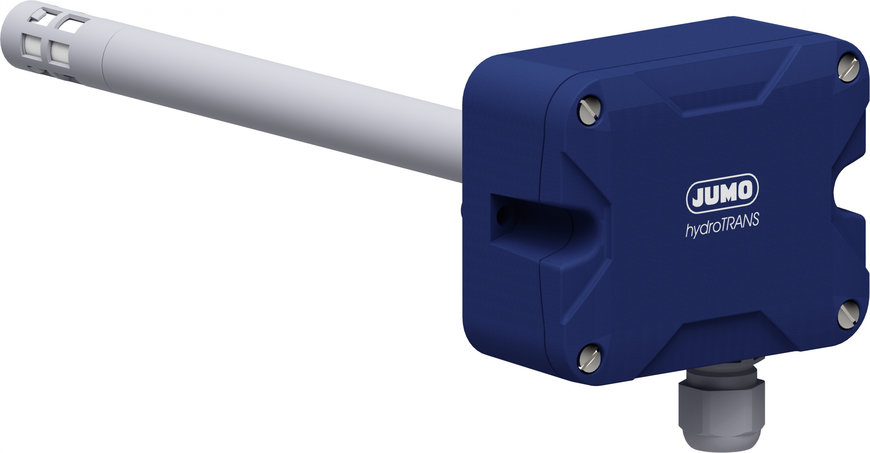 The various versions with protection class IP65 make the device suitable for a wide range of applications. The measuring range covers 0 to 100 % RH, while the accuracy is 2 % RH. JUMO hydroTRANS can be used in temperature ranges from -40 to +80 °C. A variant with an optional CO2 module, which has a measuring range of up to 10 000 ppm, is available for precise determination of the indoor air quality. Very low response times can be achieved by placing the module in the probe head. A voltage and current output as well as Modbus are available as interfaces.
This CO2 module in particular is important for monitoring air quality as it allows significant climate efficiency – and climate efficiency saves the operator money through the reduction of heating costs.
At the same time, it reduces maintenance costs because quality assurance of the moisture-sensitive JUMO products is guaranteed. Maintenance is low, the products are durable, and changing the filter cap is easy to implement.

Reliable along with constant temperature measurement and control is essential for the air conditioning system to regulate the temperature in the train. The temperature probes and thermostats must therefore be able to withstand the conditions that are created by movement, as a result of which they are resistant to vibration.
This means that rail passengers can get from place A to place B both in summer and in winter with an optimal climate in the compartment without having contaminated air. The less travel frustration, the more relaxed the train ride.
www.jumo.com