railway-international.com
Written on Modified on
Thales at TransMEA 2023: mastering technologies that will prepare the future of the rail industry
Thales is a global player with an impressive track record in the field of ground transportation systems, both in the freight and passenger transport markets, with expertise that ranges from greenfield projects to upgrades and modernisation of existing infrastructure.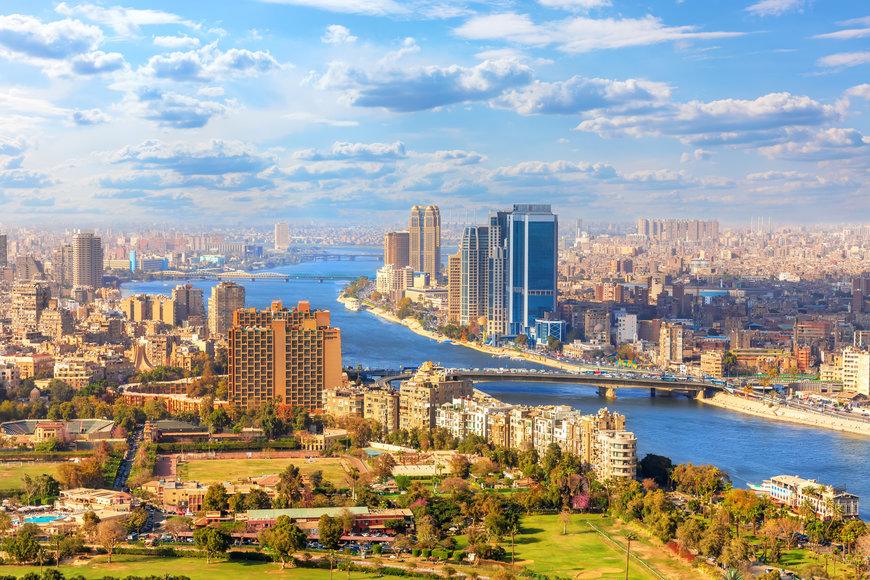 Thales latest innovations making sustainable and cybersecured mobility a reality will be presented at TransMEA 2023, the 5th smart transport, logistics, infrastructures & traffic fair for the MEA region, which will take place in Cairo (Egypt) from November 5 to 8 (Thales stand N°1C7 in Hall 1).
Thales is working in partnership with the National Authority for Tunnels (NAT) on the Cairo Metro right from the beginning 35 years ago and with Egyptian National Railways (ENR) in its nationwide main line railway modernisation programme since 2013.
Thales mission is to make main line railway and metro journeys safe, attractive and reliable. Thales achieves this with digital technologies in three principal areas: signalling, telecoms and ticketing.
Finding ways to reduce car dependency is a priority for Egypt, particularly in the Greater Cairo metropolitan area, which is home to more than 22 million Egyptians. Fast, safe and reliable public transport is one of the most effective ways to boost mobility and achieve environmental objectives.

For the past 35 years, Thales has been a trusted partner of the Greater Cairo Metro, one of the world's busiest urban rail systems. Thales solutions provide critical functionality in several key areas on lines 1, 2, 3 and 4. These include integrated communications and supervision solutions, which act as the central nervous system of the metro network and ensure safe and appealing journeys.

From upgrading ticketing systems allowing passengers to use smart cards to providing the multimodal and multi-operator ticketing approach, Thales participates in making journeys attractive and easy for passengers and operators. Importantly, all metro lines are being fortified with cutting-edge cybersecurity measures, aligning with the latest international standards.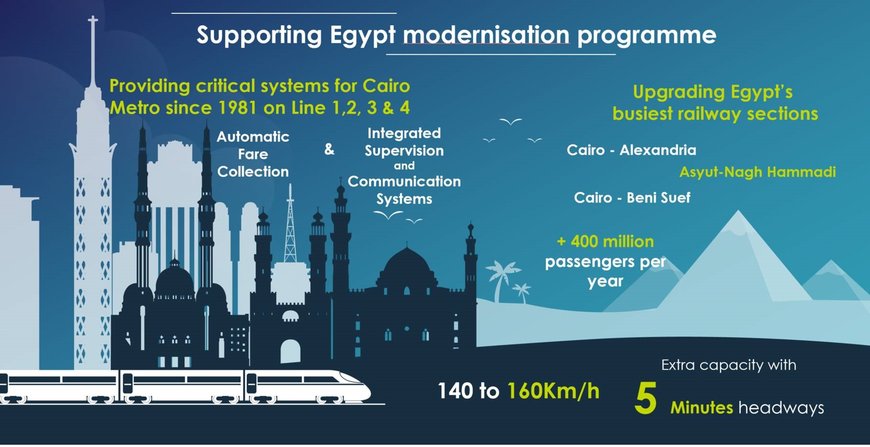 Thales is also carrying out extensive renewals and upgrades that will revolutionise passenger and freight transport across Egypt. Thales newest contract is for the modernisation of the Cairo-Giza-Beni Suef main line – a 125km double-track route that follows the Nile valley south of Cairo. Thales is leading a consortium with Orascom Construction for this project. In the north of the country, Thales has already successfully upgraded signalling on both the Cairo-Alexandria and Cairo-Benha main lines that covering more than 200km of lines, including 19 stations and a total of 80 level crossings. Further south, Thales is upgrading the line between Asyut and Nag Hammadi. This section of line stretches for 125km and includes 17 stations. Modernisation of the full corridor, from Alexandria to Aswan, will be completed in the coming years.

Thales is proud to collaborate with local talent for the success of these projects. Close to 500 Egyptian technicians and engineers work for Thales. They are doing the installation, commissioning and upgrading of the lines. In the same time, Thales provides its workforce with specialised training as well as its customers to support both the operation and long-term maintenance of the new signalling systems. Training is a big part of the localisation of expertise that Thales has put in place over the past 10 years.

www.thales-group.prezly.com