railway-international.com
Written on Modified on
ALSTOM AND EDC ENTER INTO A STRATEGIC PARTNERSHIP FOR SUSTAINABLE MOBILITY FINANCING
The partnership will focus on helping the rail sector transition to more sustainable transportation systems.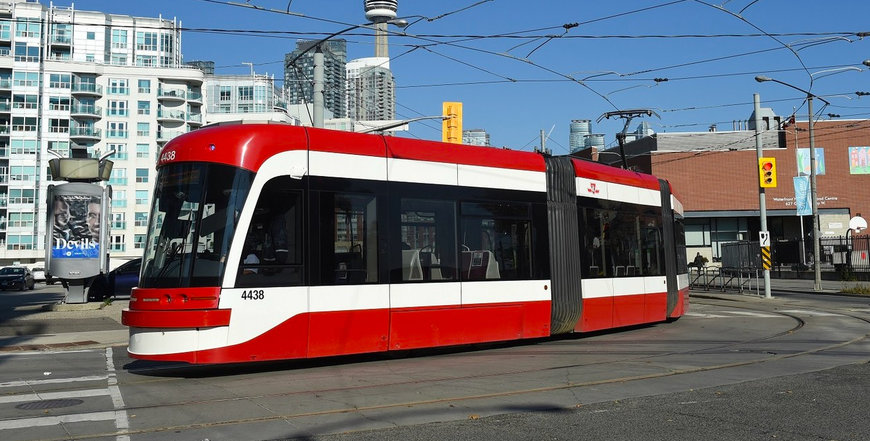 Alstom and Export Development Canada (EDC), Canada's export credit agency, have signed a Sustainable Global Corporate Partnership agreement to promote investments in clean mobility worldwide. The three-year agreement contemplates future export financing support and insurance for mobility projects led by Alstom's customers within a maximum total limit of CAD$3.5 billion (€2.3 billion).

The partnership builds on shared commitments to work towards decarbonizing economies and achieving the COP21 net-zero objective by 2050, in a context where public transportation solutions such as Alstom's are essential to reducing global greenhouse gas emissions in Canada and internationally.

Alstom has been present in Canada for over 80 years and is a long-term and dedicated partner of the country's public transit development, building, designing and modernising rail systems for Canada's major cities and regions. With over 4,300 employees and 1,200 suppliers in the country, Alstom maintains a very extensive presence in Canada through its headquarters for the Americas Region in Saint-Bruno-de-Montarville, Quebec, manufacturing sites in La Pocatière, Quebec, as well as Brampton, Kingston and Thunder Bay, Ontario, and operational and maintenance activities in major cities.

In addition to such Canadian projects as future streetcars for Toronto and Quebec City and new trains for Vancouver's SkyTrain, the company also is an important Canadian exporter. Through Alstom's above-mentioned facilities in Canada, the company has supplied and provided goods and services to international projects such as bi-level commuter trains for New Jersey and two transit authorities on the west coast of the United States, as well as light rail vehicles for Kuala Lumpur, Malaysia. Furthermore, the company is spearheading innovation in Canada with the development of North American platforms for green hybrid, battery and hydrogen propulsion technologies at its innovation centre for green rail mobility solutions announced in July 2022.

Under the partnership, EDC will focus its financing support to digital rail systems, services and projects based on low-emission freight and passenger mobility technologies such as electrified, hybrid, battery, or hydrogen propulsion. Moreover, the partnership aims at the highest standards in terms of environmental, social, and governance (ESG)-focused financing, as Alstom will regularly report to EDC on its sustainability path globally and in Canada using indicators such as CO2 emissions (scope 1 & 2), electricity supply from renewable sources for its operations, or gender balance in management roles. In addition, Alstom and EDC will explore further opportunities to foster additional green investments by Alstom in Canada.
www.alstom.com