railway-international.com
Written on Modified on
PJM developed a mobile calibration test rig for instrumented wheelsets
The mobile application is already in use. Precision is the top priority in metrology, and calibration is a crucial factor. To ensure measurement reliability even for projects on site, PJM has developed a mobile calibration test stand.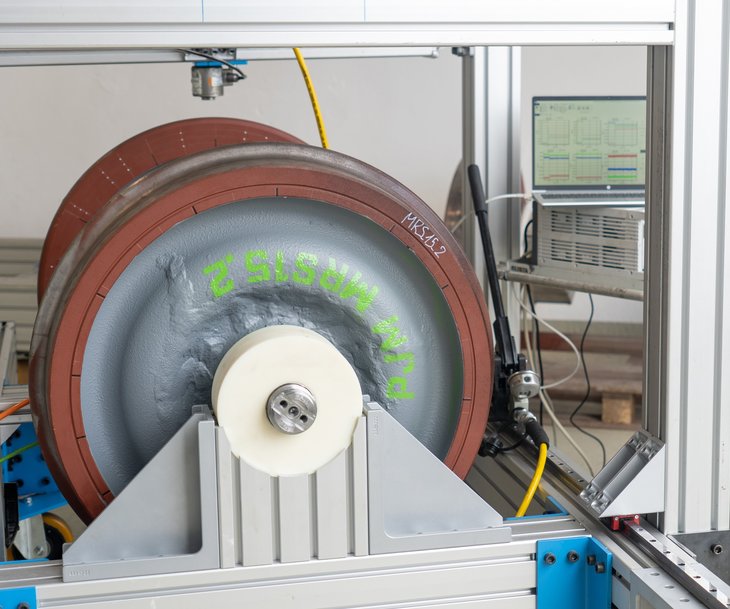 The advantages:
- After reprofiling the measuring wheel sets, recalibration can be performed on site.
- The new type of test stand enables unprecedented performance.
- The test stand is easy to transport and is therefore ideally suited for worldwide use.

The mobile calibration test stand has already proven its worth during the first "field test" and was used in a project for the Rhaetian Railway. "We can react quickly and flexibly to customer requirements even under challenging conditions," explains Martin Joch, CEO of PJM.

PJM at a glance

PJM is an internationally renowned system specialist for rail transport and has successfully implemented projects in 30 countries on 6 continents. As an accredited test center according to ISO/IEC 17025, PJ Messtechnik GmbH carries out tests for the approval of rail vehicles worldwide. Among others, PJM's measurement technology know-how is on board the Berlin, Chicago and Riyadh suburban trains, the Barcelona and Glasgow metros or the London Underground.

PJ Monitoring GmbH is a technology leader in the automation of rail freight transport with forward-looking comprehensive solutions.

PJM was founded in 2006. 60 employees at the Graz site ensure "100 % Made in Austria": R&D, hardware and software development, production & administration come exclusively from Austria.
www.pjm.co.at