railway-international.com
Written on Modified on
Clayton Equipment to supply sustainable locomotive to Norfolk Heritage Railway
Bure Valley Railway, in Aylsham and Wroxham of Norfolk, has become one of the first major heritage railways in the country to invest in a zero-emission electric locomotive for passenger use.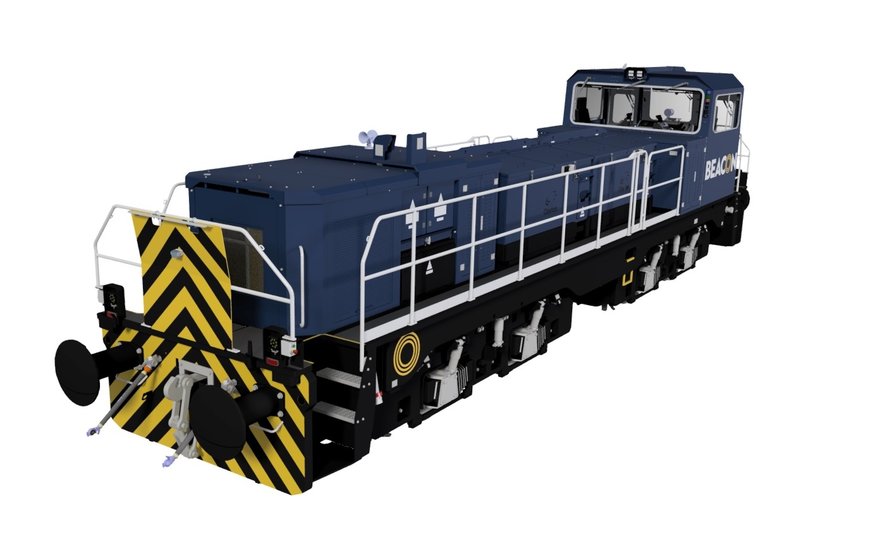 Clayton Equipment are to design, build and supply Bure Valley Railway with a new CB12 battery Co-Co locomotive to complement their current fleet of five steam and three diesel locomotives.
Bure Valley Railway is Norfolk's longest narrow-gauge steam and diesel railway built on the trackbed of part of the former Great Eastern Railway, regularly attracting over 120,000 visitors per year.
As pioneers for sustainability within the locomotive industry, Bure Valley Railway is also spearheading a national development group into bio-coal, alongside the nation's biggest names. Over the last two decades, the railway has managed to save 79 tonnes of CO2 emissions per year via its steam locomotives through technical innovations and enhancements.
The Clayton CB12 locomotive compliments this drive by the railway to reduce CO2 emissions by addressing the challenges presented by the ageing diesel locomotives whilst at the same time reducing both operating and maintenance costs.
The locomotive will be net carbon zero and a first for Bure Valley Railway.
An added benefit is improved haulage capacity being able to easily cope with the heaviest of trains the railway operates over its 9-mile route with many steep gradients. The CB12 locomotive will also meet the latest technological standards, driver comfort, accessibility and working conditions, yet being in keeping with a traditional railway.
Andrew Barnes, Managing Director at Bure Valley Railway, placed the order as a result of attending an open day tour of Clayton's facilities saying "We were impressed with the engagement and forward-thinking of Clayton Equipment team in meeting our requirements in providing a passenger locomotive with zero-emissions and we are proud to be working with a UK manufacturer".
Clive Hannaford, Clayton Equipment Managing Director said, "We are delighted to be part of Bure Valley Railway upgrading and sustainability programme, the CB12 will offer long-term cost-effective benefits, meet operational requirements, improve air quality with sustainable, zero-emission, environmentally-compliant equipment which is in line with meeting the commitment to cleaner, greener railway transport for all".
www.claytonequipment.com