railway-international.com
Written on Modified on
AB Transitio orders twelve more double-decker trains for Mälab
AB Transitio has ordered twelve more double-decker trains from Stadler. The order is worth 133.3 million Swiss francs. Transitio is thereby exercising an option from a contract that has been in place since 2016. The newly ordered trains will be delivered in autumn 2021 in accordance with the contract. They will then run in the Lake Mälaren region, west of the Swedish capital Stockholm.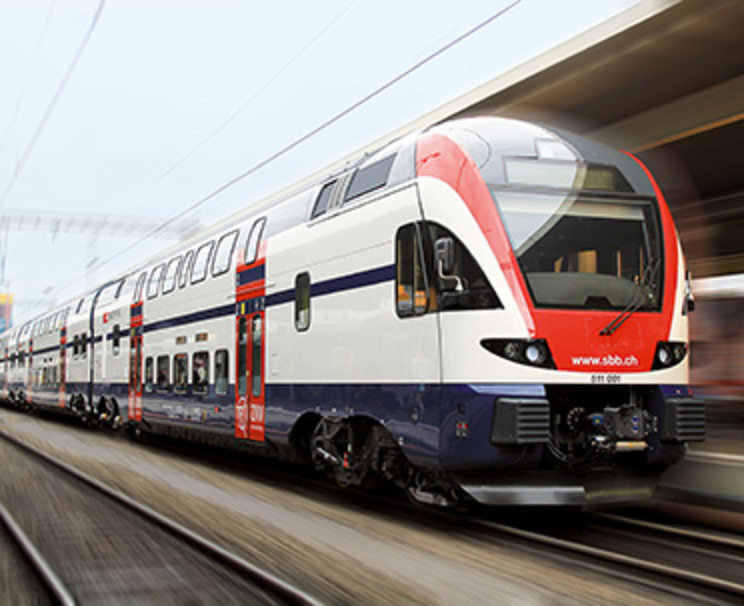 Transitio and Stadler had already signed a contract in 2016 for the supply of double-decker trains for various regions in Sweden. 33 trains were initially ordered for Mälab, and eight more trains were added for Uppsala Länstrafik in a first call-off order. The second call-off order that has just been placed comprises twelve trains for Mälab. This means that Transitio has ordered a total of 53 KISS trains from Stadler so far.
The four-car double-decker trains have one class that is designed for comfort. They offer passengers plenty of legroom and a feeling of spaciousness. Stadler has adapted the car bodies of the trains for Mälab to the Swedish clearance gauge. The trains can reach a maximum speed of 200 kilometres per hour. Double-walled car transitions, underfloor heating and good insulation help to make the trains particularly durable in winter.
Ansgar Brockmeyer, Head of Sales at Stadler, says: "Just like the trains that have already been in passenger service since December 2019, the newly ordered vehicles will correspond to the Scandinavian design line developed jointly with Transitio. The fact that we have received a follow-up order from Transitio so soon after the new double-decker trains started passenger operations is a great vote of confidence and recognition of the quality of the new trains."

About Stadler
International rail vehicle construction company, Stadler, is headquartered in Bussnang in Eastern Switzerland. Founded in 1942, it has a workforce of around 11,000 based in various production and over 40 service locations. Stadler provides a comprehensive range of products in the heavy and urban transport segments: High-speed trains, intercity trains, regional and commuter heavy rail trains, underground trains, tram trains and trams. Stadler also manufactures main-line locomotives, shunting locomotives and passenger carriages, including the most powerful diesel-electric locomotive in Europe. It is the world's leading manufacturer in the rack-and-pinion rail vehicle industry.
www.stadlerrail.com