railway-international.com
Written on Modified on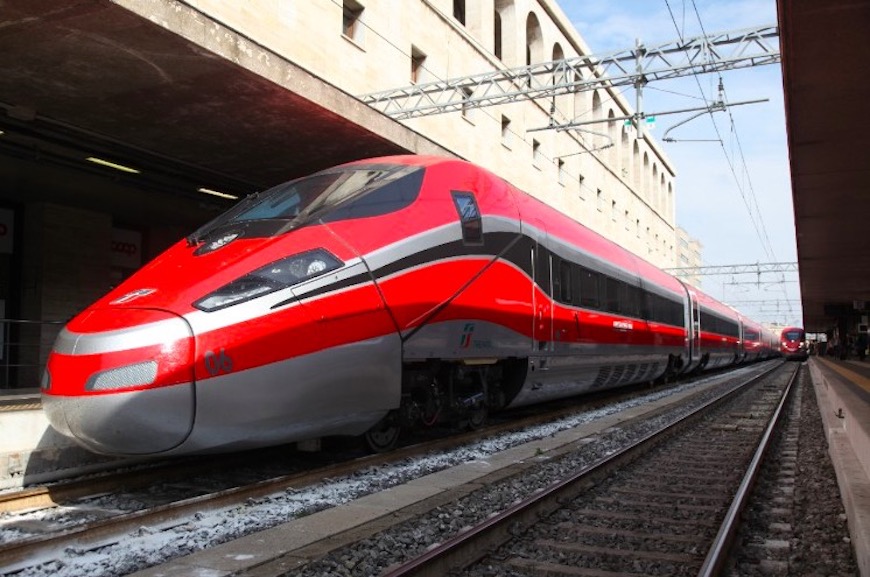 Hitachi Rail Europe and Bombardier Transportation have confirmed they intend to submit a joint bid to the HS2 procurement programme for the design, build and delivery of a fleet of bespoke high-speed trains. Several other companies, including CAF, have already announced their participation in it.
The contract for the design and build of the trains is worth £2.75bn  and is for at least 54 units which will operate on Phase 1 of HS2 between London and the West Midlands. The rolling stock will be 'classic compatible' so that the trains can also run on the current network to cities such as York, Newcastle, Liverpool, Glasgow and Edinburgh.
High-Speed Success
The proposed partnership between the companies continues from an earlier joint project in Italy: the ETR 1000, also called the Frecciarossa 1000, for Trenitalia and meets the British government's criterion that bids should support the supply chain in the UK. Bombardier and Hitachi's UK operations include train factories in Derby and Newton Aycliffe, and a network of maintenance facilities in England, Scotland and Wales. The companies have already employed 200 graduates and apprentices in the UK and they argue that winning the contract would provide a basis for increasing their investment in education and training, including enhancing current partnerships with schools in the areas around their facilities. The announcement also mentions the importance of minimising the environmental impact of the project. 85% of the materials used in the ETR 1000 were recycled and the trains produced for HS2 would deploy the latest noise-reduction technology.
In Japan Hitachi built the original Shinkansen bullet train in 1964, and continues to produce new models of the trains. Bombardier has built over 3,000 high-speed train carriages for China, including most recently the Zefiro 380. The company has also manufactured four TGV series in France, the AVE S-102 and AVE S-130 in Spain, the ICE family in Germany and the ETR 500 in Italy. Hitachi has built the only high-speed trains in the UK – the Class 395 Javelins – for the London 2012 Olympics. The company continues to maintain the fleet.
Karen Boswell, Managing Director at Hitachi Rail, said:
"HS2 will form the backbone of Britain's future rail network and is a major investment in our future prosperity. By joining together in partnership with Bombardier, we will draw on a huge wealth of UK experience and the best in modern technology – including our pioneering 'bullet train' experience. Our aim is to deliver a new British icon that will be recognised around the world – a Spitfire for the British railway."
Richard Hunter, Managing Director UK, Bombardier Transportation, said:
"HS2 is a once-in-a-lifetime opportunity to transform the nation's transport network and we are very excited by the chance to play a key part in delivering it. By joining together in partnership with Hitachi we will combine both company's global high speed expertise with unrivalled British experience, and help generate skills and prosperity across a number of UK regions."