railway-international.com
Written on Modified on
Russian Railways Launches Freight Service from Korea to Europe
Russian Railways (RZD) and the FESCO Transport Group (FESCO) have launched a freight service route running from the Republic of Korea to Europe via the Trans-Siberian Landbridge line.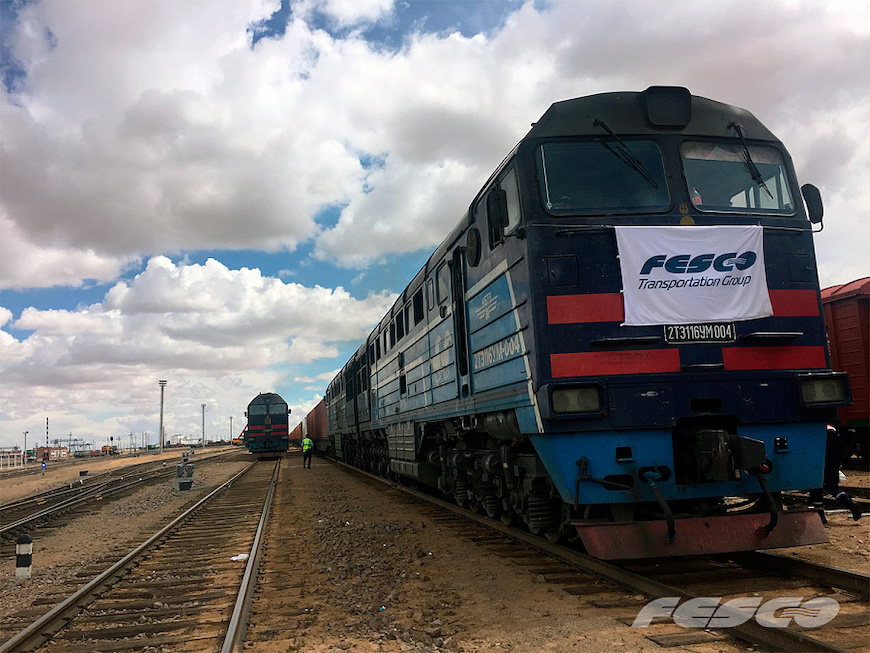 The first container was shipped from Busan on the 25 June 2019 and arrived in Wroclaw, Poland, 21 days later, significantly faster than comparable shipments by sea via the Suez Canal.
Arriving by sea at Vladivostock Commercial Sea Port, the container then entered the Trans-Siberian Railway system travelling across both the Russian broad gauge system and the European narrow gauge system before finishing its journey by road.
In May 2019, Russian Railways Logistics and FESCO joined forces to create the Trans-Siberian Landbridge, at the time a test container was sent from Yokohama, Japan to Wroclaw, Poland. Taking just 11 days from Vladivostock to Brest, Belarus, the test shipment allowed the two parties to develop the technology to make it possible for overland shipments to be made from the Far East into Europe available to customers this year.