railway-international.com
Written on Modified on
Swiss train manufacturer Stadler Rail has held the traditional ground-breaking ceremony to inaugurate its new production facility in St. Margrethen, Switzerland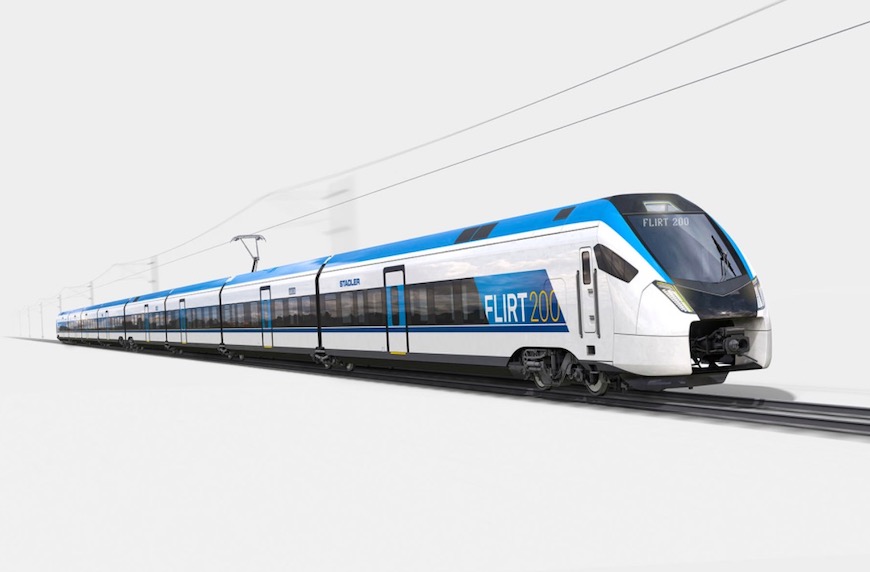 .
The plant will house Stadler's centre of expertise for double-decker multiple units that will be relocated from Altenrhein to St. Margrethen. The opening of the facility will also entail CHF86m ($86.74m) in investments.
Stadler Rail's new facility, which will be built by Swiss firm HRS, is expected to optimise production conditions and boost the company's competitive strength.
"Stadler's move to St. Margrethen will enable the Altfeld site near the railway station to be put to use again for a high-quality, future-oriented purpose."
Construction works are scheduled to complete by the end of 2020, with the company planning to move into the first halls by the end of next year.
Stadler Rail board of directors chairman Peter Spuhler said: "It shows that we believe in Switzerland as a business location and continue to defend it, even in difficult times.
"The relocation only concerns the production site in Altenrhein. The head office in Bussnang, centre of expertise for bogies in Winterthur and commissioning centre in Erlen are not affected."
The plot of the new production facility is owned by HIAG and spans across 65 000m². It will include a production and warehousing facility covering 35,000m² along with 5,000m² of air-conditioned office space and meeting rooms.
Stadler plans to transfer nearly 1,000 employees from Altenrhein to the new plant in St. Margrethen from the end of 2019. Around 70 processes staff will continue to work at the existing site.
St. Margrethen municipality president Reto Friedauer said: "Stadler's move to St. Margrethen will enable the Altfeld site near the railway station to be put to use again for a high-quality, future-oriented purpose. We are anticipating major impetus for the development of the municipality."