railway-international.com
Written on Modified on
Inauguration for Alstom Citadis X05 Tram for Caen la Mer
Inauguration for Alstom Citadis X05 Tram for Caen la Mer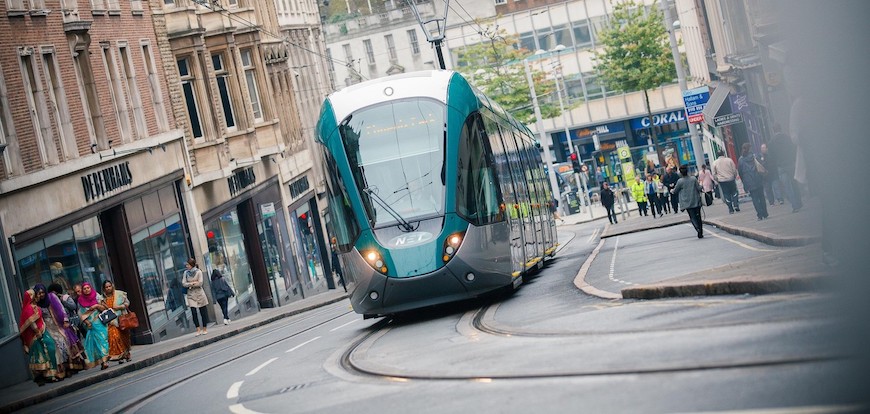 Alstom Citadis X05 Features
This 5-car tram measures 33 metres in length with six double doors on each side. The total capacity per tram is more than 210 passengers. The design is bright and airy with more than 45 percent of the vehicle made up of window space. This will also be the first tram in France to offer passengers USB charging sockets. A further feature of these trams is that they come with six extra large passenger information displays.
The region in which these trams will operate exhibit steep gradients. Consequently this tram has been designed to cope with gradients of up to eight percent.
Alstom, which has recently rebranded as 'mobility by nature' is also focusing on sustainability. This tram therefore features LED lighting throughout as well as optimised air-conditioning. The tram is energy efficient in its operation and 95 percent recyclable.
Accessibility is another key consideration.
Citadis X05 Inauguration
The inauguration event was attended by Jean-Léonce Dupont, President of Calvados region, and Hervé Morin, President of Normandy region. Agnès Monfret, EU delegate, and Stéphane Guyon, general Secretary of Calvados Prefecture as well as Emmanuel Bois, Sales Director for Alstom in France, were also present. Joël Bruneau, President of the Urban Community of Caen la Mer, and Rodolphe Thomas, First Vice-President of Caen la Mer (in charge of transport, travel and infrastructure) presided over the event.
Jean-Baptiste Eyméoud, Senior Vice President France at Alstom, said:
"Just one year after the first tram was presented at the La Rochelle site, it is with great pride that Alstom and its teams take part in this inauguration. Thanks to their reliability, availability and ease of maintenance, we have total confidence in the ability of the 26 Citadis trams to meet the growing mobility requirements of the inhabitants of the Urban Community of Caen la Mer."
Alstom has a total of 13 sites in France. Of these, eight participated in the design and manufacture of the Citadis trams for Caen la Mer.
railway-news.com