railway-international.com
Written on Modified on
Germany's NAH.SH selects Stadler for battery-powered trains Share
German public transport authority Schleswig Holstein (NAH.SH) has selected Stadler as the preferred bidder for the supply of 55 battery-powered FLIRT Akku multiple units.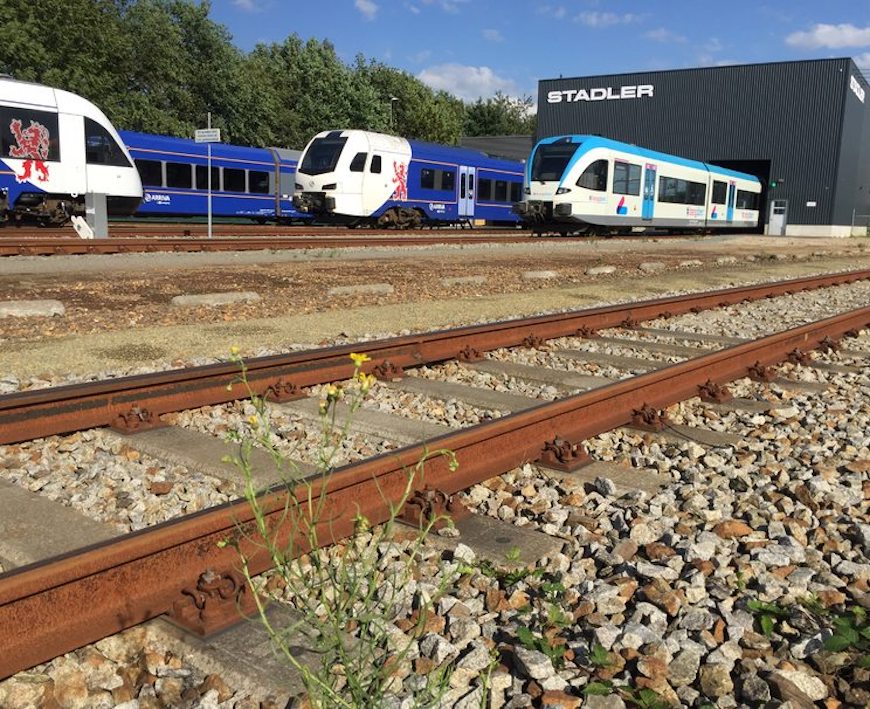 Stadler secured the contract through a competitive tender process. The announcement is now followed by a ten-day standstill period, following which the legally binding contract will be signed between the two parties.
The scope of the contract includes the delivery of the battery-powered trains and their maintenance for a period of 30 years.
Stadler noted that NAH.SN is the first buyer of its FLIRT Akku trains, which was first unveiled by the company in October last year.
The FLIRT Akku is the battery-operated version of the FLIRT type series. The vehicle is designed to operate on the non-electrified or partly-electrified routes in Europe.
The version uses similar traction equipment and important mechanical components installed in the FLIRT trains, however, the entire power train was rebuilt and equipped with a battery drive.
The FLIRT Akku train can operate at a maximum speed of 140km/h. The model version unveiled last year was equipped with 154 seats and was capable of accommodating up to 310 passengers.
Additionally, the operator can charge the batteries of the train during operations under the overhead line and at non-electrified end stops. The train batteries can also be charged with the energy generated during braking.
Recently, Stadler secured a nearly €100m contract to deliver 16 FLIRT trains to NordWestBahn, the German subsidiary of Transdev Group. Once delivered, the trains will operate on the Bremen/Lower Saxony regional S-Bahn network.