railway-international.com
Written on Modified on
Škoda Group and Speno International partner to integrate ETCS in rail vehicles
Škoda Group has formed a strategic partnership with Speno International, experts in railway track and turnout reprofiling solutions. This collaboration is centred around system integration engineering and authorization services to introduce the European Train Control System (ETCS) to 15 of Speno's yellow fleet vehicles. With this new contract Škoda is expanding to Switzerland as a new country for the group.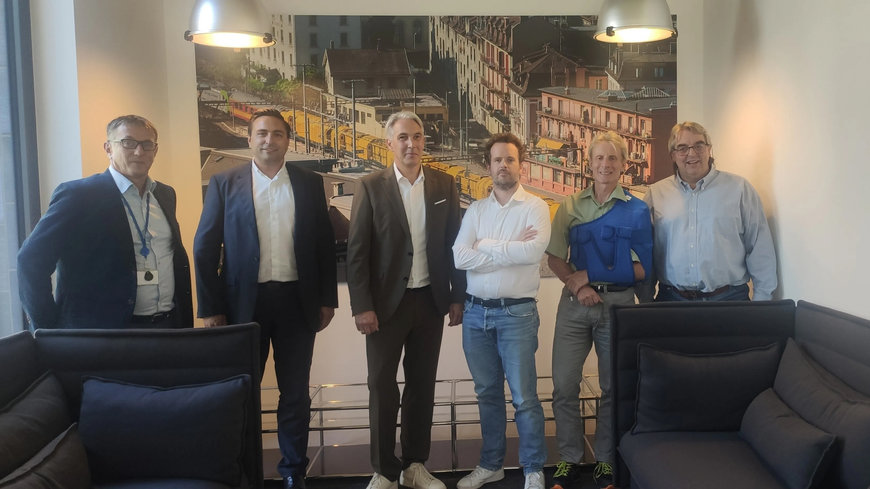 Jan Christoph Harder, President Region West and North Škoda Group, expressed the significance of this partnership: "Our collaboration with Speno International marks a milestone in the European market. ETCS plays a crucial role in the modernisation of railway networks and the enhancement of overall safety. This technology optimizes rail operations by reducing accident risks, increasing network capacity, and promoting cross-border compatibility. With the recent acquisition of The Signalling Company earlier this year, we have expanded our portfolio to include ETCS technology and the expertise required for seamless integration into the vehicles. As Europe transitions to a unified system, we stand ready to leverage our knowledge and experience to contribute to this important evolution."
ETCS, a technology designed to enhance railway safety, reliability, and efficiency, will be integrated into four vehicles within the next two years, with plans for an additional 11 vehicles in the pipeline. The goal is to incorporate this system into five different types of customer fleet vehicles. The primary challenge lies in securing authorization across 16 different countries, each with its unique set of National Technical Rules (NNTR). Consequently, the project will start with a comprehensive requirements assessment and analysis of NNTR for each country.
Increased competitiveness through ETCS integration and expertise

Škoda Group's acquisition of The Signalling Company has significantly elevated its competitiveness within the European train manufacturing industry. This strategic move has empowered the group to offer a comprehensive portfolio of products and services to railway operators across Europe. Currently, The Signalling Company is equipping 110 locomotives with ETCS for Lineas, Europe's largest private freight rail operator. Furthermore, Škoda Group possesses experience in retrofitting vehicles with ETCS within the Czech market, having successfully retrofitted nearly 250 rolling stock vehicles to date.
"The European Train Control System stands as a common European signalling system designed to ensure unified railway operations and enhance safety across the continent. It replaces a multitude of previously disparate and often outdated national systems. ETCS comprises two fundamental components: the on-board unit, directly installed on vehicles, and the trackside equipment, placed along railway tracks. While essential for high-speed rail networks, ETCS is also crucial for enhancing safety on standard rail lines," said Stanislas Pinte, Vice President Signalling at Škoda Group.
www.skodagroup.com