railway-international.com
Written on Modified on
HITACHI RAIL'S CUTTING-EDGE TRAMS TO BEGIN SERVICE IN TURIN
Passenger service begins for the first 30 Hitachi Rail trams manufactured for GTT for the city of Turin. Contract will see a total of 70 vehicles built in the Hitachi Rail factory in Naples, and delivered by 2024.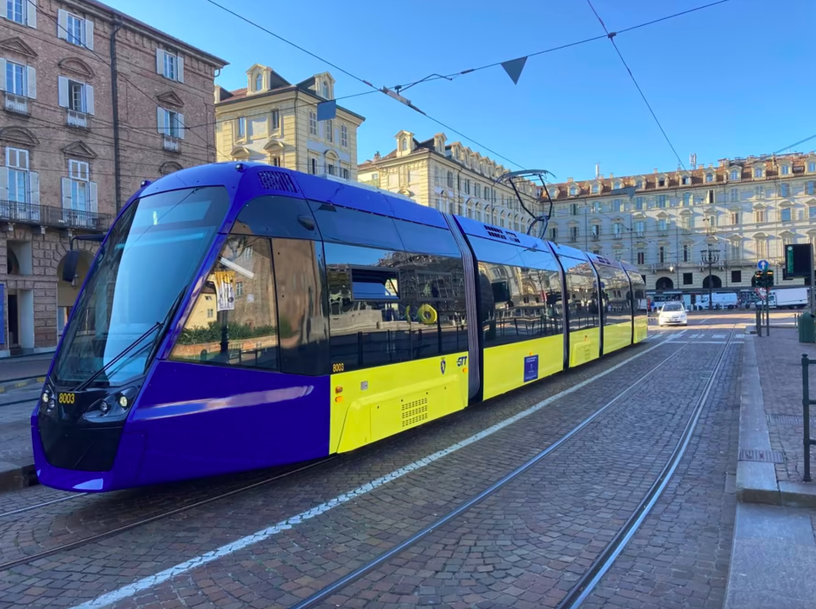 Passenger services on bespoke new trams manufactured by Hitachi Rail for Gruppo Torinese Trasporti (GTT) will begin running in the city of Turin on Monday 11 September.
An initial 30 trams will enter service with the contract, signed in Spring 2020, providing for the delivery of 70 trams by 2024. The framework agreement is financed by the Ministry of Transport through an agreement with the City of Turin aimed at boosting rail transport in large urban centres.
The fleet is being manufactured at the Hitachi Rail plant in Naples, which employs around 1,700 people. Each tram has a maximum speed of 60km/h, is 28 meters long, and is able to accommodate up to 218 passengers. The trams livery takes up the yellow and blue colours that represent the city of Turin, and the colour scheme of the new GTT buses.
The service will deliver a high level of passenger comfort and design, providing exceptional space compared to previous models and an innovative air conditioning system that ensures a continuous exchange of air from the outside, guaranteeing high safety standards. The design also combines large windows with transparent sides to the roof, providing excellent internal brightness and visibility of the outside world.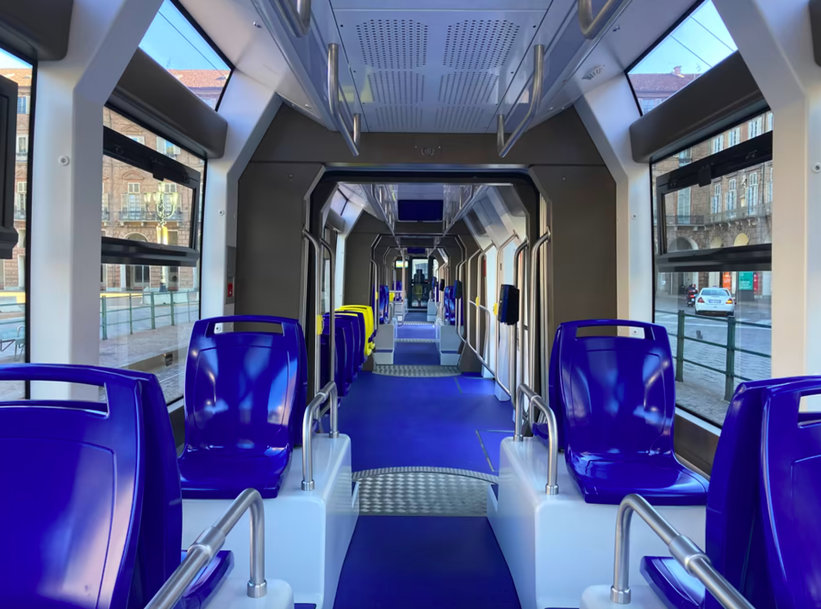 Reflecting Hitachi Rail's commitment to inclusive design, the trams are equipped with two areas for people with disabilities and provide easy access and good manoeuvrability for wheelchairs. External display signs are also provided at the ideal height to be visible to passengers in wheelchairs.
www.hitachirail.com