railway-international.com
Written on Modified on
The Talgo Avril trains will be able to run in commercial service in the month of November
Capable of reaching 360 km/h, it is a technically very advanced train.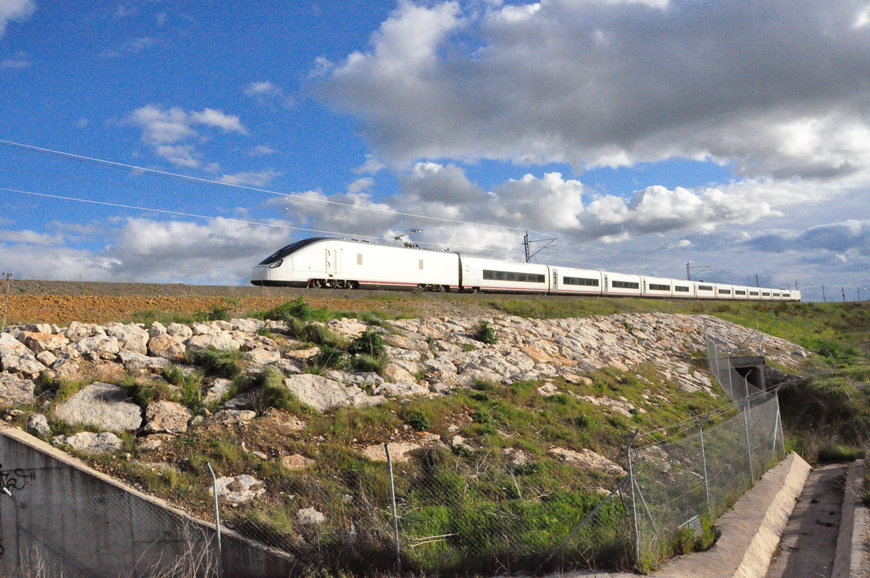 In November, Talgo will make the first units of the Talgo Avril very high-speed train available to Renfe, ready for commercial operation. Said November date will be reached provided that the other actors participating in this process comply with the deadlines that they have provided to Talgo to achieve said objective and by virtue of which Talgo proposes this date. The commissioning of the 30 very high-speed trains that make up Renfe's 106 Series will be staggered. This was confirmed by the management of Talgo to Renfe in the meeting they held yesterday.
The homologation process for any train is by definition complex, but in the case of new technologies such as those equipped with the Talgo Avril, homologation is a challenge for all those involved in the process. This is a completely new train, technically speaking, and capable of traveling at 360 km/h on any gauge, an unprecedented fact in the world that means that its certification must be especially exhaustive.
Lighter, more sustainable and accessible
Talgo Avril is Talgo's most advanced very high-speed train, and it will become a quality benchmark in the very high-speed rail segment. Thanks to their high capacity and light overall weight, Avril trains minimize energy consumption and multiply efficiency. That allows them to reduce greenhouse gas emissions and further enhance the train's position as the most sustainable mode of transport.
One of the outstanding characteristics of this state-of-the-art train is that its composition of 12 passenger cars and 200 meters in length are located on a single floor and at the same height as the platform, which allows passengers to access the train and move around. throughout its interior without steps or ramps.
This is a unique Talgo capacity that not only facilitates access for people with reduced mobility, but also offers an easy journey for all passengers, from parents with baby carriages to travelers with bulky luggage or bicycles.
New routes, new markets
Talgo Avril is part of a highly flexible technological platform that allows each delivery to be adapted to the increasingly complex needs of the European rail market with different blocks depending on their internal commercial configuration, their ability to change track gauge (Iberian and international) , and its equipment to be operated also north of the Pyrenees.
Thanks to these capacities, they can be used in practically the entire Iberian railway network electrified with catenary, bringing even closer those destinations to which the new high-performance railway network has not yet been extended, and in international relations between Spain and France. Talgo Avril holds the world speed record in Iberian gauge: 360 km/h, reached on September 7, 2022 on the Ourense-Santiago de Compostela high-speed line, in Galicia.
The interoperability of Talgo trains is one of its most distinctive features, and this has allowed the company to score new contracts in recent years to supply, among others, 79 ICE L (Intercity-Express Low-Floor) trains to Deutsche Bahn, conventional day and night trains to ENR (Egyptian National Railways) that will be used in the Egyptian trunk network, and to the Danish DSB, to link Copenhagen (Denmark) with the German port of Hamburg, helping to decarbonise the Danish rail network.

www.talgo.com