railway-international.com
Written on Modified on
STADLER TO SUPPLY NEW TRAMS IN ALICANTE AND VALENCIA
Stadler and Ferrocarrils de la Generalitat Valenciana (FGV) have signed a contract for the supply of 16 TRAMLINK trams.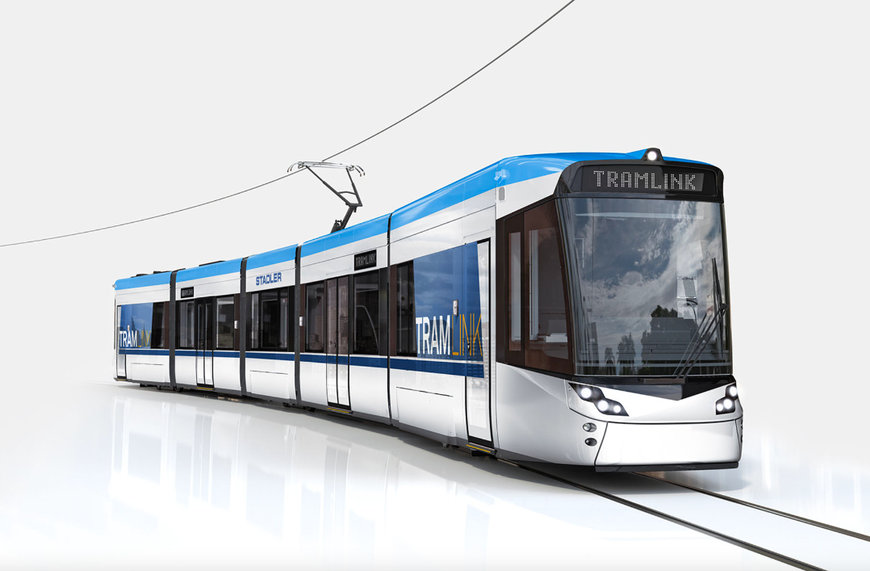 Stadler and FGV have signed a contract for the supply of 16 modern TRAMLINK low-floor trams with the possibility of extending the order by a further 12 vehicles. The lead time for the production of the 16 units has been set at 32 months.

The new 4 500 series trams for FGV will be designed and manufactured by the Stadler plant in Albuixech. The units will be incorporated into the fleet of Metrovalencia and TRAM d'Alacant, to cover the needs arising from the expansion projects planned in the coming years.

TRAMLINK is a versatile and accessible light rail vehicle family, customizable to fit any network requirements and mobility demands. The multi-articulated 100% low-floor vehicle features innovative steering bogies with real axles, and very low unsprung masses, which provide a quiet and smooth ride, with low ground vibration and noise emissions and a maximum seating capacity above the bogies, without the need for ramps or steps. Its barrier-free, bright, pleasant and custom-designed interior ensures safe and comfortable travel.

The TRAMLINKs have been designed in accordance with the latest standards for passive safety, crash safety and pedestrian safety. They will also incorporate modern passenger information and video surveillance systems, an efficient air conditioning system and other innovations that optimize the travel experience and thus, contribute to increasing the use of public transport.
www.stadlerrail.com