railway-international.com
Written on Modified on
CAF Signalling, a technological subsidiary of the CAF Group and specialized in Railway Signalling Systems, has partnered with Kombud, a reference company in the railway sector in Poland with 30 years of experience. Thanks to this strategic alliance, the Spanish technology company strengthens its international presence and adds a new milestone in its expansion plan.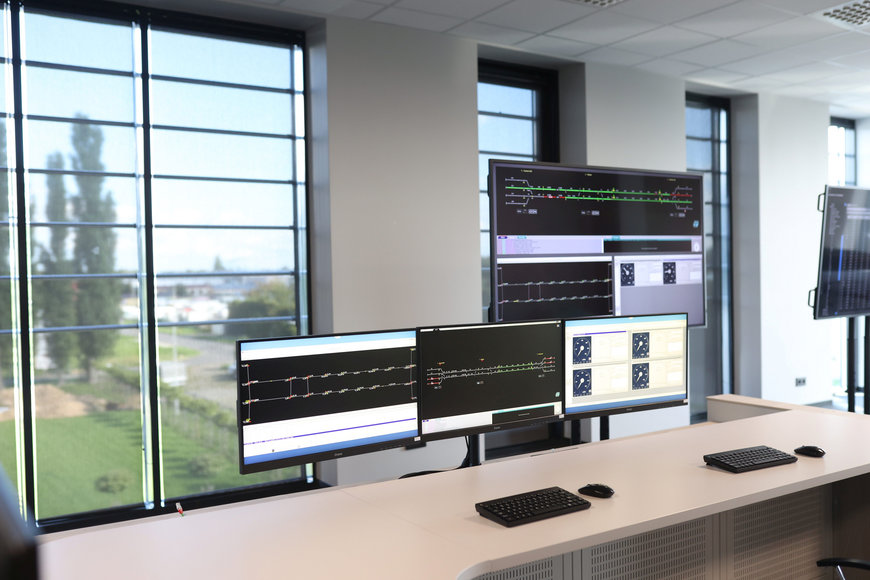 Both companies will attend together the Trako Railway Industry Fair, which will be held in Poland from September 21st to 24th.
The signalling subsidiary of the CAF Group continues with its expansion strategy.
With this alliance, CAF Signalling achieves a partnership with one of the reference companies in the Polish railway sector.
Through this agreement, both companies complement their strengths and join forces to develop an interface between Kombud's MOR 3 electronic interlocking and CAF Signalling's AURIGA ETCS L2. This union reinforces the leading position of both companies as a reference in the development of ETCS projects in Poland, thanks to this state-of-the-art technological solution.

With the synergy between the R&D departments of both entities, CAF Signalling opens an important gap in the Polish market and will have the opportunity to implement its ETCS system in the railway network of the Central European country.

"This alliance is key for both companies. With this agreement, we complement each other and manage to offer an advanced technology solution in a country where the railway sector is in full development. At CAF Signalling we are very proud to be able to continue contributing our R&D to the international market, as it is an opportunity to demonstrate Spain's potential in this regard," said Pascal Cléré, Managing Director of CAF Signalling.

"We are proud to announce this agreement. We believe this is an important step for the Polish railway market. Furthermore, we do not need a long-term certification procedure to implement it, because individual elements of the system have the required EC certificates of the interoperability – declared Artur Marcinkiewicz, CEO of Kombud.

CAF Signalling and Kombud, together in Trako 2021
As the first joint public action, both entities will be represented at Trako, the railway industry fair to be held at AmberExpo Gdansk (Poland) from September 21 to 24. This is the second largest railway technology fair in Europe, bringing together the main companies in the Transport and Logistics, Urban Transport and Public Transport sectors, both Polish and international.

In this 13th edition, CAF Signalling and Kombud will present for the first time the interface between the MOR 3 electronic interlocking and CAF Signalling's AURIGA ETCS L2.

www.cafsignalling.com