railway-international.com
Written on Modified on
Transrail Innovation Group News
With the cancellation of the Keystone XL Pipeline and ongoing debate on the future of Enbridge's Line 5, Calgary company, Transrail Innovation Group's (TRIG) rail technology improves the safety and efficiency of shipping crude oil by rail tank cars.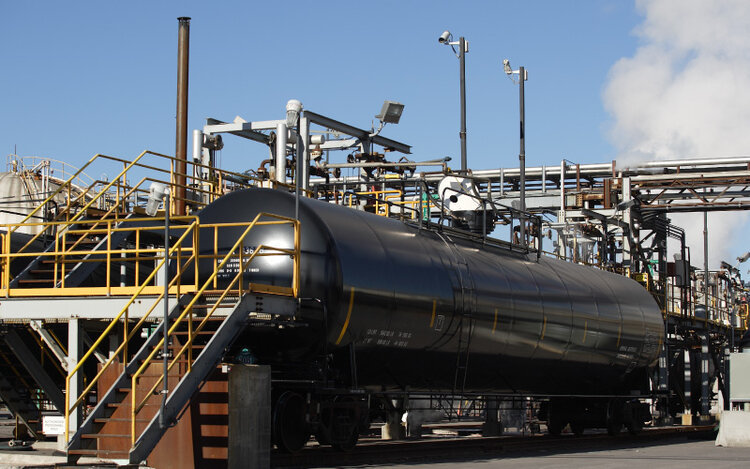 TRIG's advanced sensor technology allows its clients to safely fill railcars to their maximum load, without any increased risk, which reduces the number of rail cars necessary to transport the same volume. Fewer cars in transit mean lower environmental impact by decreasing total railway emissions. With the recent acquisition of Formation Liquids Logistics Ltd.
Marvin Trimble, co-founder of FLLL, has joined TRIG as the Vice President of Rail Technology and Improvement, bringing years of terminal and shipping efficiency expertise. Together with TRIG's CEO, Rob Tasker, the company is taking this opportunity to educate the public on the truth about the safety and viability of shipping crude oil in railcars.
"TRIG's technology has increased the efficiency of every terminal that has used its sensors and artificial intelligence software,"
says Marvin Trimble.
"Not only has it proven to be more reliable and accurate than existing technologies it also has proven to reduce the capital cost of new terminal load racks by as much as 40 to 60 per cent."
"We see a wonderful opportunity for Alberta and Canada to be leaders in improving crude by rail in terms of efficiency, safety, and environmental impact,"
says Rob Tasker.
"We have both the industry need and the best technology and know-how in the world to do this better than any other jurisdiction."
Association of American Railroads (AAR), data analytics and technologies like TRIG's are key to building a resilient rail network since the automation can proactively measure and monitor rail cars and the valuable commodities they carry and report on any issues or fluctuations in real-time while the the cars are being loaded, in transit, or unloaded.
Since the year 2000, the AAR states train accident rates have dropped 35 per cent, with a single train capable of moving one ton of freight more than 770 kilometers on a mere 3.7 litres of fuel, on average. With the need for diversification in the energy sector, the use of rail cars to transport crude oil and other products is increasing and TRIG is enabling companies to use all safety and accuracy measurement advancements when possible.
www.transrailinnovation.com