railway-international.com
Written on Modified on
Siemens Mobility receives approval for Vectron Dual Mode
The Vectron Dual Mode locomotive from Siemens Mobility received authorization for operation in Germany from the Federal Railway Authority (EBA) on October 29, 2020. To date, Railsystems RP, Mindener Kreisbahnen GmbH, and Stern & Hafferl have ordered the Vectron Dual Mode.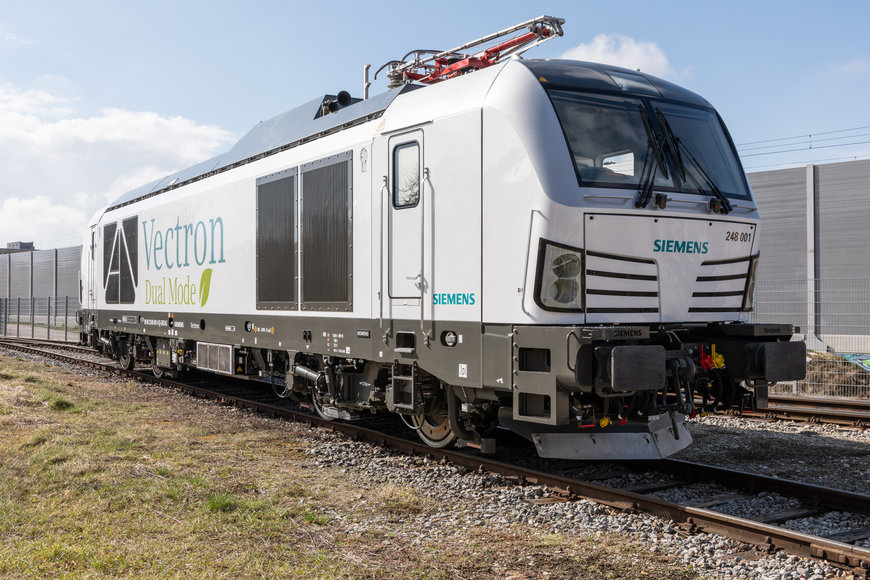 Over 100 combined diesel and electric locomotives already ordered
Sustainable and cost-effective solution for freight transport in Germany
The Siemens Mobility Test Center in Wegberg-Wildenrath has also ordered a locomotive for delivery trips. The dual mode locomotives ordered by DB Cargo in September will also benefit from the authorization.

"The Vectron Dual Mode enables our customers to provide sustainable and cost-effective rail freight transport. As an alternative to conventional diesel locomotives, the Vectron Dual Mode offers the best of two worlds: It operates in electric mode on electrified rail routes to save fuel and reduce emissions and maintenance costs, and can switch to diesel operation on sections without overhead lines, eliminating the need to change locomotives," said Albrecht Neumann, CEO Rolling Stock at Siemens Mobility.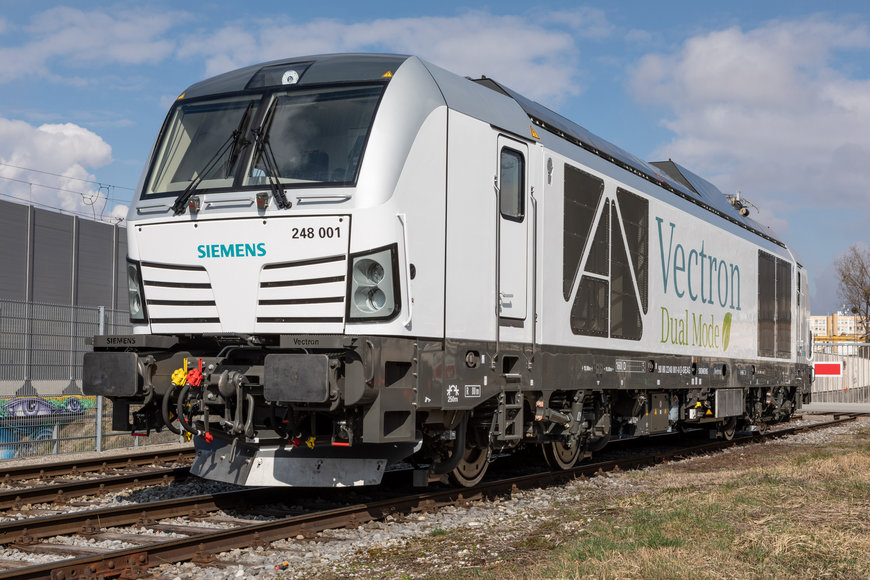 The German rail network is currently around 60 percent electrified, and the Siemens Mobility locomotive can operate through gaps in the system's electrification without requiring a change of locomotives. At the same time, metropolitan areas and large cities, which often have an electrified network, are spared emissions.

The Vectron Dual Mode locomotive is based on the proven Vectron platform and components. It has a track gauge of 1,435 mm and weighs 90 tons. The locomotive is designed to operate on a 15-kV AC voltage system and is equipped with a PZB train protection system. Regardless of its operating mode, the locomotive has 2,000 kW traction power at the wheel rim. The fuel tank has a volume of 2,600 liters. The locomotive has a top speed of 160 km/h.

www.siemens.com