railway-international.com
Written on Modified on
COLAS RAIL SIGNS A CONTRACT FOR BALLAST RENEWAL BETWEEN BEILLANT AND SAINTES IN FRANCE
As part of an alliance with Colas, Colas Rail (leader) signed a contract with SNCF Network for the renewal of the tracks and platforms between the French cities of Beillant and Saintes, for a total amount of 11 million euros.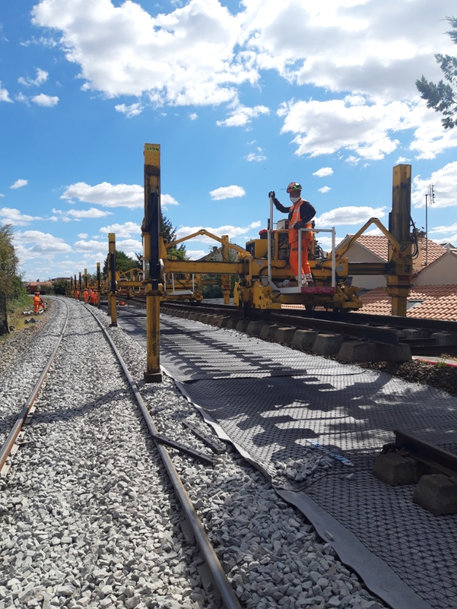 This contract includes the renewal of ballast over 11 kilometres of tracks as well as infrastructure and drainage works to allow proper draining of the track formation.
Track and platform renewal works and the construction of the logistic base are located on the outskirts of the "Triangle de Beillant", an area where three lines meet, facilitating manoeuvres for work trains.
Works will be carried out over September and October 2020 in complete rail traffic interruption, for a total of eight weeks. Colas teams will install the sanitation system while Colas Rail will perform the track renewal works using an RM900 ballast-cleaning machine to meet the challenges of operating in a short period of time.
"Within a very short period of time, Colas Rail and Colas are carrying out a highly mechanised and multidisciplinary operation. A fine example of our Group's know-how!",
Jean-François MILLERON, General Manager France at Colas Rail.
www.colasrail.com