railway-international.com
Written on Modified on
Dakar TER nearing completion
In Dakar, the last receptions are underway on the TER construction site, in strict compliance with the health regulations imposed by the Government to combat the Covid-19 pandemic and to ensure the safety of all employees at all times.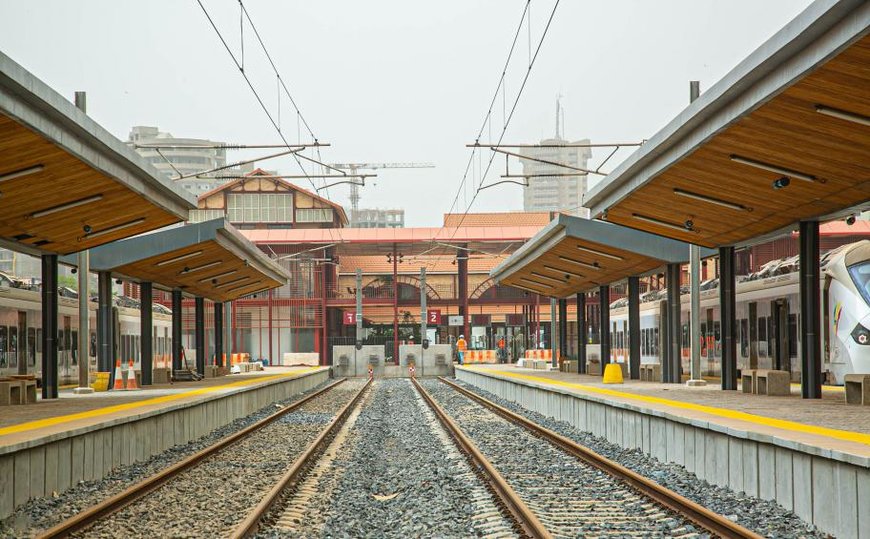 The month of May was marked by the final adjustments to this new 37 km long UIC standard railway line on two parallel tracks. The teams carried out additional levelling and collected the latest data that will enable the tracks to be handed over in the coming weeks. This is the first railway line of this type in West Africa, which will initially link the historic station of Dakar to the future capital Diamniadio in less than an hour at almost 160 km/h.
At this time, the platforms of the 8 future stations serving Dakar are already prepared to welcome the first travelers. Likewise, the 16 footbridges of the line are operational and allow Dakar's residents to cross the tracks in complete safety. As for motorists, they also can benefit from the new infrastructures built along the route; only two of the 15 road improvements are still under way.
The race against time now concerns the few metres of rainwater drainage to be completed before the rainy season in order to preserve the railway platform and neighbouring dwellings.
www.eiffage.com