railway-international.com
Written on Modified on
Siemens Mobility delivers ten Smartrons to Bulgaria
Bulgarian State Railways (BDŽ) has ordered ten Smartron locomotives from Siemens Mobility. The Smartron is a preconfigured locomotive that combines all the advantages of a standard product with the proven platform technology of the Vectron locomotives.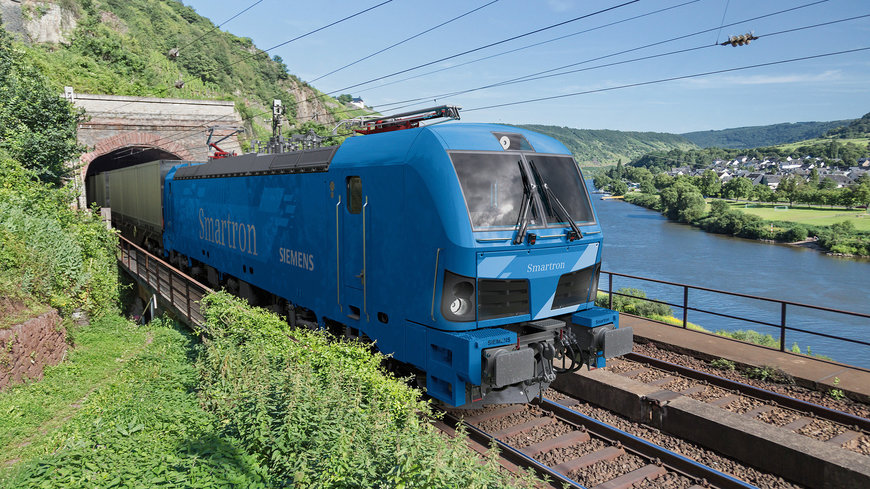 "The Smartron locomotive offers our customers a powerful and reliable product that has been standardized to ensure a simple purchase process and fast delivery. With this order, BDŽ is investing in a locomotive fleet that provides cost-effective service with high operational reliability," said Sabrina Soussan, CEO of Siemens Mobility.
The locomotives ordered by BDŽ are intended for passenger service in the country. Delivery of the ten units is scheduled for February to May 2021. BDŽ is the third Smartron customer from Bulgaria after PIMK and Bulmarket.
The Smartron is available in the countries of Bulgaria, Germany and Romania and is based on the proven components of the Vectron, which has already demonstrated its reliability in over 300 million kilometers of service. The Smartron operates on a 1,435 mm gauge and weighs around 83 tons. The Smartron designated for Bulgaria will operate on a 25-kV AC power system. The locomotives will be delivered in their standard color Capri Blue. Locomotives will be foiled and branded after delivery in Bulgaria in accordance to design schema of BDŽ.
A total of 13 customers have ordered Smartrons since the locomotive's launch in the spring of 2018.
www.siemens.com