railway-international.com
Written on Modified on
Since April 2012, when Alstom's fleet of Avelia AGV very-high-speed-trains started operating in Italy, they have collectively travelled 100 million kilometres. The fleet has 25 trains, meaning that on average, each train has travelled 4 million kilometres.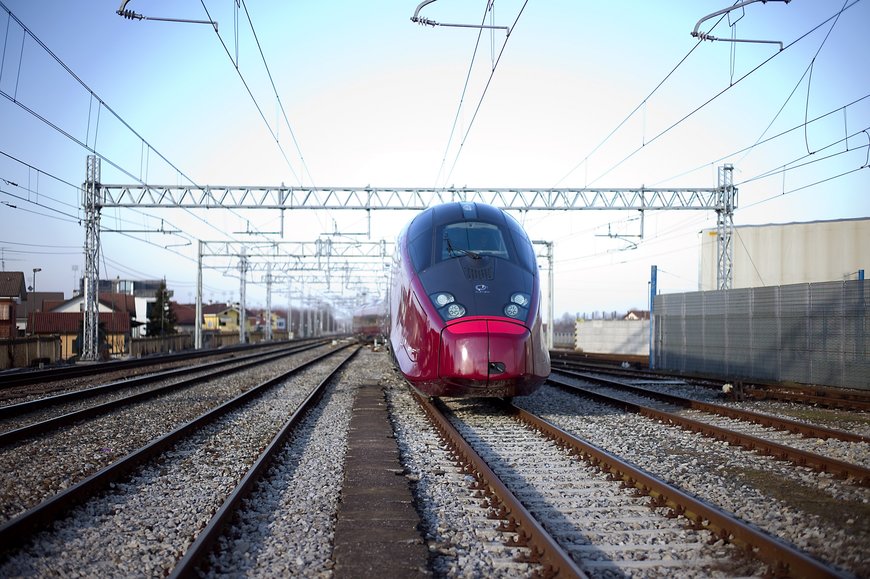 The Avelia AGVs operate for NTV under the Italo brand. NTV is Europe's first private operator in the high-speed sector. NTV's fleet consists of 25 Avelia AGVs and 17 Pendolinos, both manufactured by Alstom. Collectively, they serve 25 Italian cities and 30 railway stations. Italo runs 116 services per day.
The Avelia AGV travels at 300 km/h across Italo's high-speed network, aided by its articulated design. In its 11-car configuration, the Avelia AGV for Italo is 200 metres long. Alstom says the AGV is 100mm wider than conventional very-high-speed models. Additionally, they offer 462 seats and the largest windows available on the very-high-speed market. The positioning of the bogies between cars make the Avelia particularly quiet.
www.railway-news.com