railway-international.com
Written on Modified on
CAF awards traction equipment supply contract to Mitsubishi Electric
Mitsubishi Electric Corporation has secured a contract from the Spanish train builder Construcciones y Auxiliar de Ferrocarriles (CAF) for the supply of high-tech traction equipment for 88 Sprinter New Generation (SNG) electric multiple unit trains.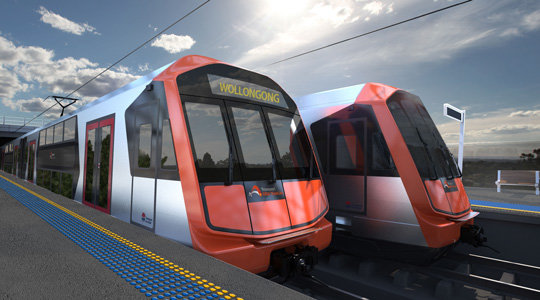 These trains will be operated by the Dutch rail operator Nederlandse Spoorwegen.
Mitsubishi has already secured an order for the supply of electrical equipment for 118 of the new train units in 2015. This takes the number of SNG trains to 206 in which Mitsubishi Electric's traction equipment will be deployed, consisting of a total of 706 cars.
In partnership with the German branch of Mitsubishi Electric Europe, Mitsubishi Electric intends to enhance its transportation systems business in Europe through this latest order, which is expected for delivery between 2021 and 2023.
Nederlandse Spoorwegen and CAF selected Mitsubishi Electric to supply the equipment for another 88 trains after evaluating the traction equipment delivered as part of the original contract, which is currently in use in trains operating on the Dutch rail network.
According to Mitsubishi, energy savings and other efficiencies due to the reduced equipment footprint and regenerative breaking of its traction equipment are helping to ensure stable rail operations.
Japan's Mitsubishi Electric secured a contract to supply prototype traction transformers to the French National Railways (SNCF) in 2017.
The transformers were installed in the Z2N commuter train and T4 tram-trains, both of which operate in Paris and its suburbs.
www.railway-technology.com