railway-international.com
Written on Modified on
Network Rail launches cost-saving scheme to replace copper cables with aluminium
Cost reduction is one of the major transformation themes for Network Rail, and the industry imperative to drive costs down has never been greater. Engineers are working on a range of ways in which costs can be reduced, and the electrical fraternity is playing its part.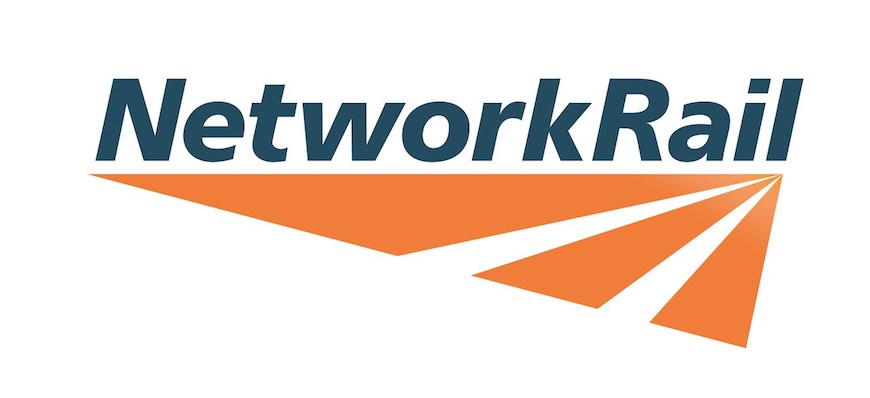 The most economical and controllable way of distributing power to the signalling system is to have a dedicated low-voltage power distribution network. In the UK, Network Rail has one of the largest low-voltage power distribution systems outside the power utility organisations. The problem is that it's expensive – supplying power to signalling installations can be between five and ten per cent of the total capital cost of a resignalling project.
One of the reasons for this high cost is the wiring. Copper currently costs around £4.50 per kilo as a raw material – more once it has been turned into insulated copper wire – and there is a lot of copper in a signalling installation.
To reduce this cost, Network Rail moved from three-core signalling power cables to two-core by removing the dependence on an earth conductor. Now, instead of it being earthed back to the main transformer, electrical equipment is double-insulated and any metal structures are earthed locally. This is called a Class II system and it reduces the amount of cabling, and copper, by a third.
Working together with its suppliers, Network Rail has achieved significant cost reductions, and saved thousands of tonnes of copper, by developing over 400 products from 20 manufacturers in five product categories.
Safety and performance go hand in hand
Class II-based signalling power distribution systems do not rely on automatic disconnection triggered by earth fault current flow. Instead, electrical safety is provided by the selection of suitable Class II equipment which, by its construction, provides the necessary degree of intrinsic safety with regard to electric shock. A local earth is also not required to provide safety under fault conditions.
This is a radical departure from previous railway and industry standards and has required a system- level change affecting numerous sub-systems. Class II systems provide several benefits – reduced CAPEX cost without reducing safety, improvement in personnel safety, reduction in system risk (fewer power supply interruptions), compliance with standards, reduced maintenance burden, greater tolerance of DC corrosion in DC areas, simplified earthing and bonding in AC-electrified areas and the ability to integrate into legacy systems.
Over the last five years, over six million meters of Class II signalling power cable have been installed, generating tonnes of copper savings with commensurate cost efficiencies.
New system design strategy
The next phase is to remove copper from power cables altogether. That's not as simple as it sounds – although an alternative conductive metal, aluminium, could be used, and is cheaper at around £1.50 a kilo, it's not such a good conductor. A new approach is needed.
"We can't get rid of copper by just replacing it with aluminium," said Nigel Edwards, professional head of power distribution HV/LV at Network Rail. "That's what's different about this work stream. It's a complete system overhaul that allows us to look at the wider implications of the removal of copper. There's a new set of design rules which will be underpinned by a new system design strategy. As part of our engineering work, we have prepared a case which demonstrates that what we're proposing is safe, operable and maintainable and will give an asset life exceeding 40 years."
The proposed solution includes a new, enhanced, unarmoured aluminium cable constructed of either solid or stranded conductors with integral water blocking. This is a brand new design, seeking to address the many challenges associated with aluminium cable. But this cable is only one aspect of the overall solution. It's an important part, but there's a wide raft of other things – design methods, process improvements, cable termination and jointing instructions, connectors, switchgear, protection devices, distribution interface transformer assemblies and tools – that go around it and make the whole thing scalable.
Use of aluminium cables
Although cables with aluminium conductors have been manufactured for more than eighty years, they are less commonly used than cables with copper conductors for installations in commercial and domestic premises. The major users of aluminium cables are the electricity generation, transmission and distribution companies, which have been using them at all voltages since the 1930s. Aluminium cables are also widely used in railway traction distribution systems.
Electricity distribution companies widely use aluminium cables in their low-voltage systems at some stage to feed domestic dwellings. Presently, three major UK companies use aluminium rather than copper for all of their new low- voltage cable distribution systems, their feeds to the cut-out fuse in domestic properties.
Cables with aluminium conductors are also used for low- voltage circuits in the UK nuclear industry. There is even a move towards aluminium conductors being used in subsea umbilical cables for the offshore oil industry.
Due to the difference in metal price, there have been attempts to change copper to aluminium before, not always very successfully. When aluminium house wiring cables were introduced in the USA, they were not introduced as a complete system with joints and terminations specifically designed for use with aluminium cables; instead, aluminium cables were used with the existing accessories that were designed for use with copper cables. This resulted in a clear lesson that connections to aluminium conductors are less tolerant of errors than connectors to copper conductors.
British Rail installed aluminium cables in the signalling power supply system in the 1970s, when copper and oil prices were out of control. Although there have been failures due to water ingress, corrosion and at terminations, these failures have generally been attributed to the installation methods used – some of these aluminium cables may have been terminated with lugs intended for use on copper cables, for instance. Notwithstanding this, some of these aluminium cable circuits are still in use and have had an asset life in excess of 40 years, so it has been proved that aluminium can stand the test of time.