railway-international.com
Written on Modified on
Installation of a new, large-volume, biaxial seismic bench at Environne'Tech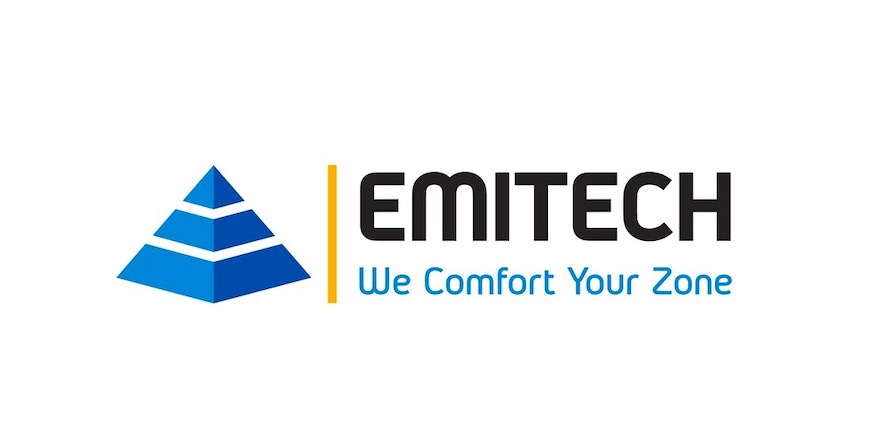 In 2017, Environne'Tech, Emitech Group started off its industrial project "Bourgoin-Jallieu 2020" with an extension to its test centre for equipment qualification and environmental testing. The new 800 m2 building is 10 m high and designed for testing large-volume specimens such as aeronautic or rail components, as well as complete vehicles or major installations. It is equipped with special facilities such as a 93 m3 climate chamber and very recently, a large-volume seismic bench has been added to the existing equipment.
demand for seismic testing has grown considerably and specifications in many areas have been tightened. In response to this trend, Environne'Tech decided to invest in equipment specifically for this purpose.
Compared to Environne'Tech's existing bench, the new seismic bench has up to five times the test capacity and can handle heavier and more voluminous test specimens. The new table for component qualification measures 1200 x 1200 mm. The seismic bench excites two axes simultaneously with a force of up to 150 kN, and accepts a maximum payload of 3000 kg for the total spectrum and 500 kg for the component spectrum.
It is designed for all types of equipment which have to remain functional before and after an earthquake. In the case of the nuclear power industry, this includes power station safety equipment, control devices, racks, sensors, connectors, lighting, taps and valves.
It also serves the needs of other markets which are subject to multi-axial stresses, such as the automotive, rail and aircraft industries.
The capabilities of the new bench complement those of the existing one. The benches make it possible to implement complex hydraulic interdependencies (pressurizing and/or fluid circulation) or electrical interdependencies (connection and monitoring of voltages, currents, temperatures, short-term power failures, etc.) and to control this by means of different sensors (acceleration, movement, stress etc.). The devices are tested under real operating conditions.
As well as doubling the test capacity, the addition of a second seismic bench provides Environne'Tech's customers with more flexibility for their test campaigns. This makes the service faster, with a considerable reduction in lead times.
About EMITECH Group
EMITECH was founded in 1989 and together with its subsidiaries EUROCEM, ADETESTS, ENVIRONNE' TECH, DIRAC, PIEME and LEFAE, forms the EMITECH Group.
EMITECH's headquarters are located in Montigny-le-Bretonneux (78).
It has sixteen sites equipped with laboratories in EMC, radio, electrical safety, fire, climatic, mechanical, hydraulic, reliability, acoustic. EMITECH Group specializes in the certification (CE marking, marks,…) and qualification of equipment and components through its three business lines: testing laboratory, expertise & engineering and training.
The EMITECH Group has more than 330 employees in 16 centres in France and, with its projected turnover of €37,2 million in 2018, strengthens its position as leader in environmental testing.