railway-international.com
Written on Modified on
Frauscher Tracking Solutions FTS at the Smart Rail Connectivity Campus
Developing solutions for sustainable mobility: This is the common goal of the companies working together at the Smart Rail Connectivity Campus in Annaberg-Buchholz. Frauscher is part of this project and contributes with its Frauscher Tracking Solutions FTS on different levels.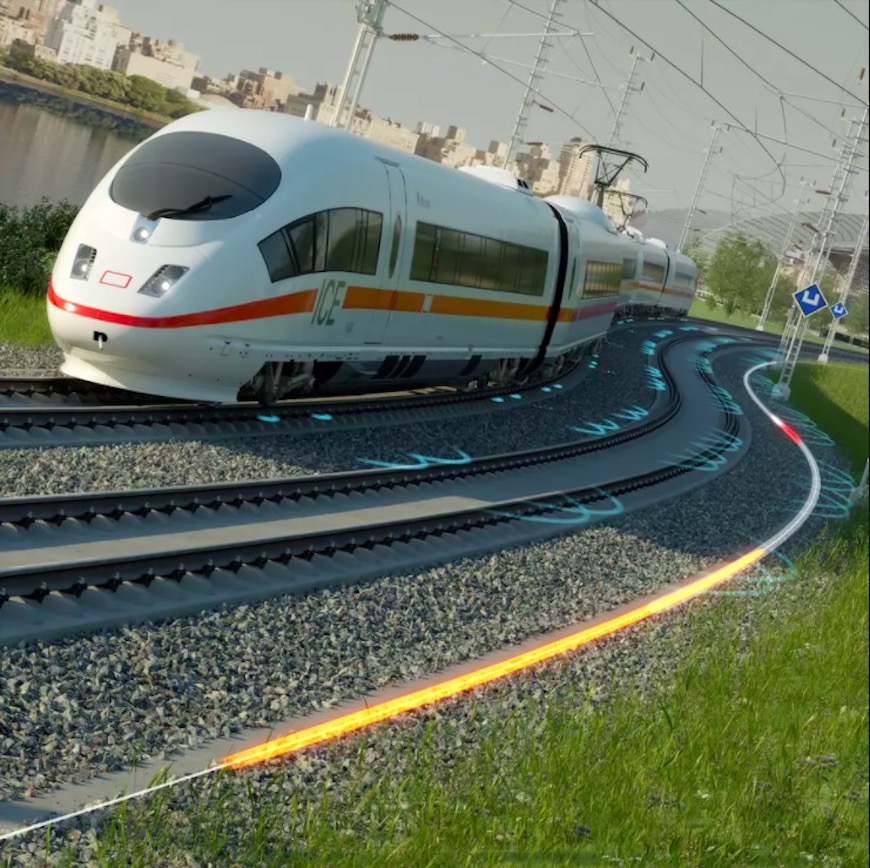 Martin Rosenberger, Chief Technical Officer at Frauscher, is convinced of the advantages of the campus:
"We are here to test our products and our new technology Fibre Optic Sensing. At this campus, we have the opportunity to test standard situations, but also special cases that are not allowed in normal operation. We also have the opportunity here to exchange knowhow with other technology leaders from different fields on a practical level. New ideas can emerge and grow. In the Living Lab, they can also be put to the test on 30 kilometres of track. That makes this network particularly valuable for us."
Four subjects form the framework for activities on the Smart Rail Connectivity Campus: rail vehicles, mobility and value-added partners, rail infrastructure, customers and employees.
In this area of tension, various experts deal with data communication via 5G, big and smart data analytics, control and security technology as well as sensor technology and sensor data processing. An ideal mix for Frauscher, says Rosenberger:
"Various aspects of these topics are very relevant for us in terms of the further development of the FTS. This system works on the principle of transforming fibre optic cables into sensors. It generates huge amounts of data. These must be transmitted, stored and evaluated in real time. This allows them to be used for day-to-day operations. Human-technology interaction also plays an important role here. A topic that is also being discussed at the Smart Rail Connectivity Campus."
Note: The development of Frauscher Tracking Solutions FTS is funded by the European Regional Development Fund.