railway-international.com
Written on Modified on
France: Occitanie to Get 13 New Alstom Coradia Polyvalent Trains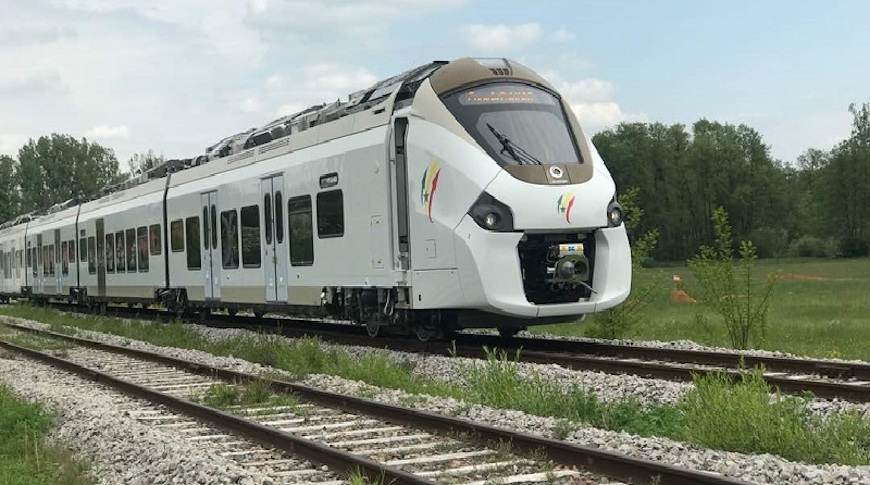 The French region of Occitanie / Pyrénées Méditerranée will get an additional 13 Alstom Coradia Polyvalent trains. This order is worth around 80 million euros (90 million USD). The region has already ordered 33 Coradia Polyvalent trains, type 'Régiolis', since 2014. The first one entered service in the region in May 2014. The addition of this current order will then bring the total up to 46 trains. This marks an investment of more than 330 million euros (370 million USD).
Coradia Polyvalent Order
Of the 13 units the region has ordered, 5 will be dual mode and 8 will be electric Régiolis trains. Alstom will supply them in their suburban permutation. These new trains will supplement Occitanie's entire regional fleet. All 13 trains will be made up of four cars. Compared to the regional and intercity versions of these trains, these Régiolis trains will come with 50 percent more access doors. This will make passenger flow much easier.
The Occitanie region also stipulated in the contract that the trains be equipped with automatic passenger counting systems, bicycle spaces and frontal destination displays.
Jean-Baptiste Eyméoud, President, Alstom France, said:
"This additional order is excellent news for the French railway industry and for Alstom's sites in France. It marks the renewal of the Occitanie region's confidence in Alstom and its products."
Carole Delga, President, Occitanie Pyrénées-Méditerranée Region, said:
"In Occitanie, we make rail a central element of our efforts to develop mobility in all the regions. As such, our investments to preserve and maintain the network are accompanied by a proactive approach to renewing the material, in a constant effort to improve the conditions of travel and quality of service offered to our 66,000 daily passengers."
Jacques Rascol, Director, SNCF Mobilités Occitanie, said:
"The arrival of these new Régiolis trains is an important step in enabling us to successfully develop the railway offer expected by the Occitanie region. This new material will enable us to continue modernising the trains to offer a quality of service in line with our customers' expectations."
The Alstom Coradia Polyvalent
The Polyvalent is part of Alstom's Coradia family. It is modular in nature, making it adaptable. Specifically, it is available in three lengths: 56m, 72m and 110m. Of course these trains comply with all the latest emission standards. In addition, they benefit from low maintenance costs.
Furthermore, they are ERTMS-ready and they are the first French regional trains to meet all European standards, especially regarding access for passengers with reduced mobility.
The Alstom Coradia Polyvalent is not just for the French market, however. For example, Alstom has sold units to Algeria and Senegal.
Alstom designs and manufactures these trains in France. In fact, six of its twelve sites in France are involved in the project.