railway-international.com
Written on Modified on
Deutsche Bahn Introduces its Research Lab for the Future – the Advanced TrainLab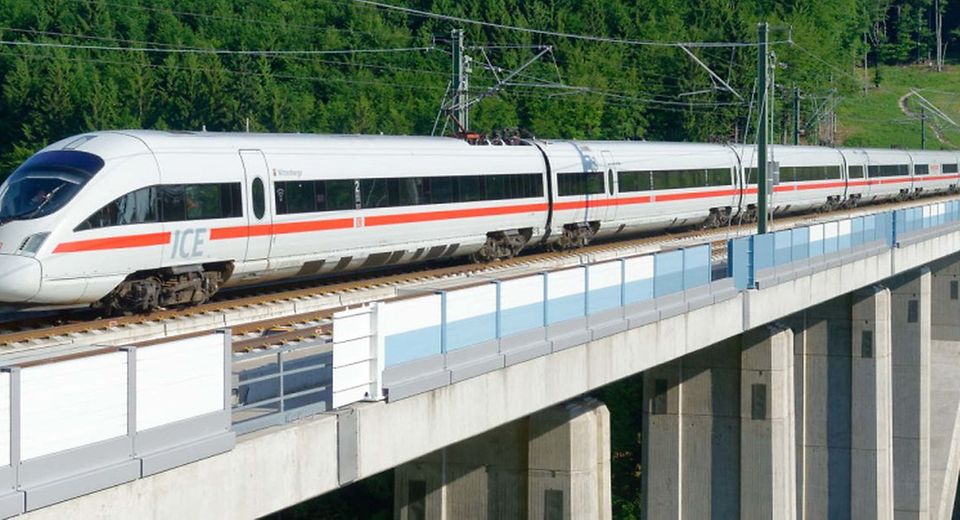 New digital technologies are the key to increased capacity on the rail network, to climate-friendly mobility solutions, to better reliability and to increased customer comfort. In order to develop these technologies efficiently, Deutsche Bahn has launched its advanced TrainLab. In other words, with this test train Deutsche Bahn is giving the entire rail industry the opportunity to test future technologies independently of regular railway operations.
Professor Sabina Jeschke, DB Board Member for Digitalisation and Technology, said:
"The fastest rolling lab in the world will give the digitalisation of the rail sector a huge boost. Be it antennas, sensors or camera technology. We can test all conceivable vehicle and IT components in live operations and put them into practical application quickly."
Advanced TrainLab
The test train is an ICE TD Class 605. Manufactured by Siemens/Bombardier, they were in service between 2001 and 2017. The diesel-electric traction means this train can operate across the entire DB network, regardless of whether lines are electrified. The top speed of 200km/h means a broad range of tests are possible. The 107m train, with an axle load of 15 tons, consists of two central and two end cars. This means there is plenty of interior space for instruments and test setups.
The Advanced TrainLab train is currently fitted with three mobile phone antennas for the new 5G network. DB and Ericsson are testing them as part of the 5G-Connected Mobility initiative. For example, they have already performed initial measurements to survey the 5G network on the 5G test field. This is located on the high-speed route between Nuremberg and Ingolstadt. The 5G network should allow data to flow a hundred times faster compared to the current standard. Passengers will benefit from uninterrupted use of the internet and indirectly thanks to improvements in services resulting from digitalising the railway and the associated increases in capacity.
Over the coming months the advanced TrainLab will perform experiments to do with sensors for detecting objects and obstacles, as well as for identifying signals and the environment. Tests to determine a train's position in real-time are also on the list. Further tests include: tests for data transfer between cars, trains and the infrastructure, such as at level crossings, as well as the use of environmentally neutral fuels for rail vehicles that are diesel-powered.