railway-international.com
Written on Modified on
British Steel today announced the biggest single investment in its manufacturing operations for a decade with a £50 million (€56 million euro) scheme to upgrade its wire rod business.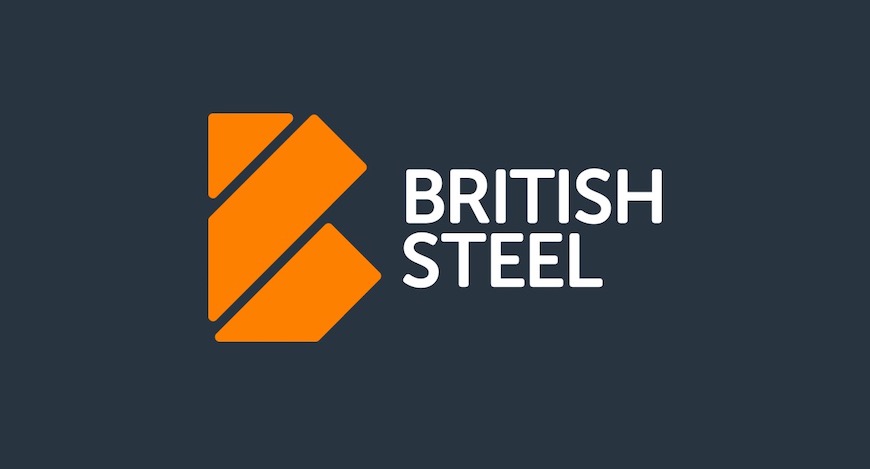 The investment will significantly improve the quality and range of wire rod produced at the company's headquarters in Scunthorpe, England, enabling it to grow in current markets and enter new ones­ – inside and outside the UK.
The new facility will allow for a wider range of sizes (up to 28mm) with tighter tolerances to be achieved, as well as allowing for improvements in surface condition and micro structural properties.
The expenditure is in addition to the £120 million British Steel has already committed to capital projects during its first three years of business and comes eight months after it bought FNsteel, a premium wire rod manufacturer in The Netherlands.
Paul Martin, British Steel Deputy CEO, said: "This is a major investment in the future of our business, underpinning our commitment to providing customers with higher technical specifications of steel and a diverse, premium product range.
"Not only will this increase our ability to serve the domestic market, it will allow us to become a more competitive exporter and accelerate the growth of British Steel in line with our company strategy."
The investment will see a new modern wire rod line, designed and installed in the current mill by Primetals. Work is scheduled to start this Summer and the new operation is set to be commissioned in Autumn 2019. New laboratories have just opened, ensuring the mill has world-class testing facilities.
The existing wire rod business, which employs 300 people, will operate as normal throughout the installation.
Paul said: "The mill upgrade will ensure the British Steel name remains synonymous with quality, innovation and product development. Our wire rod business has a growing order book and this investment will let us build on this by guaranteeing the tighter tolerances and improved surface qualities customers demand, particularly in the automotive sector.
"By continuing to make investments like this, and acquiring complementary businesses like FNsteel, we aim to become the steel supplier of choice for more businesses across the world."
British Steel wire rod goes into thousands of different applications including tyre cord, bed springs, oil rig moorings and bridge cables. It's also used in paper clips, nuts and bolts, car springs and muselets – the small wire cages around Champagne corks.
Richard Sims, British Steel Managing Director Wire Rod, said: "Our wire rod performs an essential role in letting people go about their everyday lives, from the car or bus they travel to work in to the bed they sleep in at night. It's one of the most diverse products available so this investment will not only deliver significant improvements to our customers but to hundreds of millions of end-users.
"Today is also hugely significant for our employees whose skill, and dedication to customer satisfaction, enable us to invest with such confidence. Together we look forward to opening the new line and growing into the new markets this investment allows."
British Steel wire rod key facts:
-British Steel's Scunthorpe wire rod mill opened in 1976
-It produces one million tonnes of wire rod per year, ranging in diameter between 5.5-17.0mm in 0.5mm increments
Processes include:
-Cold heading – for manufacturing fasteners and fixings (bolts, screws, pins, rivets, studs and tie rods). It demands wire rod that combines formability and ductility with enduring strength
-Free cutting – free cutting steels are used to manufacture a huge variety of precision components in the automotive and office equipment sectors. These grades are designed to behave reliably in high-speed manufacturing processes
-British Steel exports significant amounts of wire rod, mainly to Europe
-The business has major customers in the automotive and wire-drawing industries
-The upgraded facility will also produce one million tonnes of wire rod per year, but with tighter tolerances and better surface quality
-In October 2017 British Steel acquired FNsteel in The Netherlands, which employs 300 people
-FNsteel's products are complementary to those manufactured by British Steel
-FNsteel, which has its own wire-drawing facility, is a respected supplier to its automotive-related customer base in Western Europe and the UK
-Applications for FNsteel's products include bearing steels, chains and shock absorbers
About British Steel
British Steel was formed in June 2016 by Greybull Capital. While we're proud of our heritage, we're just as passionate about building stronger futures for our employees, customers, suppliers and local communities.
Internationally, we want to be a competitive exporter and the right strategic business partner. Nationally we want to be the champion in our chosen markets – recognised as the centre of competence for steelmaking and the partner of choice. And locally, through positive engagement, we want to become a leader of business and community re-development in the areas in which we operate.
Our steel helps people travel, work, eat and socialise every day. It has been, and continues to be, fundamental in creating iconic, awe-inspiring structures around the world. More importantly, it helps keep us safe. .
We produce more than 2.8 million tonnes of steel every year. From this, we manufacture more than 1,450 different specifications of steel that is rolled into wire rod, sections, special profiles, rail, bloom and slab. We employ 4,800 people (4,400 in the UK, 400 in France) and our facilities include:
• Scunthorpe integrated steelworks
• Teesside Beam Mill, Lackenby
• Special Profiles, Skinningrove
• Hayange Rail Mill, north east France
• Immingham Bulk Terminal (port terminal)
• Redcar Bulk Terminal (port terminal)
• FNsteel, Netherlands
• Rail logistics hub, Lecco, Italy
• Engineering business, Workington
• National design consultancy
• Associated distribution facilities in the UK and Ireland
• International sales offices including USA, Singapore, France, Spain and Germany