railway-international.com
Written on Modified on
Ruggedized IP66 260VA DC/AC Inverters
DC/AC Inverters High-Density Power OPS-260.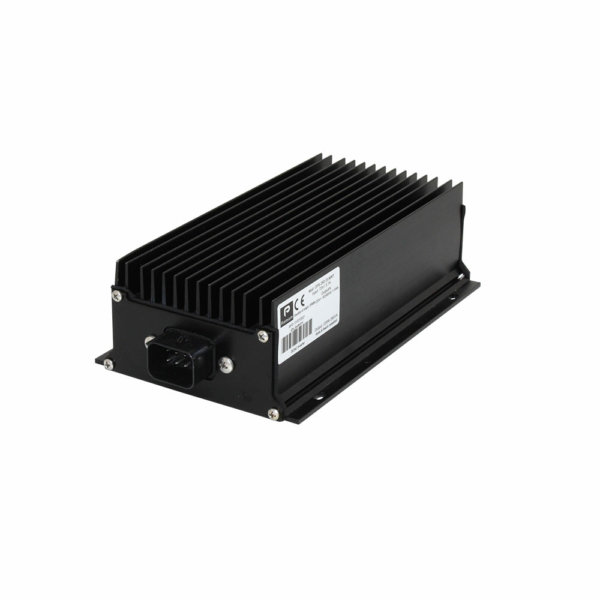 The OPS-260 inverter arrives to offer maximum performance with a high degree of protection (IP66). Safe and reliable, the new model complies with the IP66 normative protection in order to offer ruggerized resistance. The OPS-260 consists of sine-wave 120Vac or 230Vac output voltage DC/AC converters. The frequency can be factory selected to 50Hz or 60 Hz, and input and output are galvanically isolated.
The OPS-260 inverters consist of two cascaded converters, one DC DC generating an intermediate output voltage from the input voltage. That intermediate voltage is inverted to supply the output voltage and frequency by means of a second DC AC converter.
The input is protected against reverse polarity by means of fuse and against under-voltage by unit shutdown.
The output has protection of maximum average power and maximum peak current. The unit shutdowns when the operation curve limit is exceeded for more than one second. Every 2 seconds after shutdown, the unit tries to restart up to 3 times. If the overload persists, the unit
remains shutdown until an input reconnection.

Main Features
- Sine wave output voltage
- 50-60Hz output frequency
- Convection cooling
- IP66 protection
- Output failure alarm
- Remote inhibit
- High input-output isolation 3000Vrms
- Railway version EN50155
- Fire and smoke: EN45545-2 approved
OCS-260 inside

Product Warranty
3 years for industrial version
5 years for railway version
www.premiumpsu.com