railway-international.com
Written on Modified on
Webuild with Cossi Costruzioni win €284 mln contract to build section of Pedemontana Piemontese highway in Italy
Project to create about 200 jobs, involve dozens of local suppliers.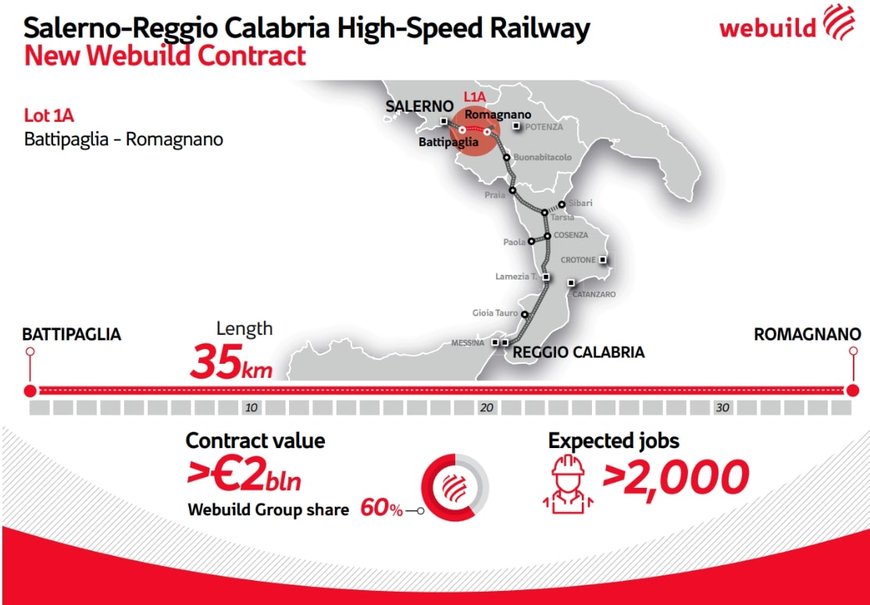 Webuild and its subsidiary Cossi Costruzioni have won a contract valued at €284 million to build a section (Lot 1: Part 1-2) of the Pedemontana Piemontese highway in northern Italy. Commissioned by ANAS of Gruppo FS Italiane, the contract is the latest contribution being made by the Group to the development of the country's infrastructure, creating jobs and involving dozens of local suppliers. Approximately 200 jobs are to be created, directly and indirectly.
Webuild and Cossi will be responsible for the executive design and construction of approximately 15 kilometres of highway with two lanes in both directions between the towns of Masserano and Ghemme in the Piedmont region. The work will include six viaducts and six overpasses for a combined 1.5 kilometres. The highway section will improve traffic circulation by creating a link between the towns of Santhià, Biella and Gattinara near the A4 Turin-Milan highway and the town of Ghemme near the A26 Genoa Voltri-Gravellona Toce highway.
Webuild has a long experience in the construction of roads and highways, with a track record of more than 82,500 kilometres across the globe. In Italy, it is working on Mega Lot 3 of the Ionian Highway in the region of Calabria, a strategic project for transport in southern Italy. From Sibari to Roseto Capo Spulico, it will help better connect Calabria with the regions of Basilicata and Puglia.

www.webuildgroup.com