railway-international.com
Written on Modified on
HS2 TUNNEL PROGRESS AS 'FLORENCE' AND 'CECILIA' PASS AMERSHAM
The two giant tunnelling machines pass a third of five ventilation and emergency access shafts on the 10-mile-long Chiltern tunnel.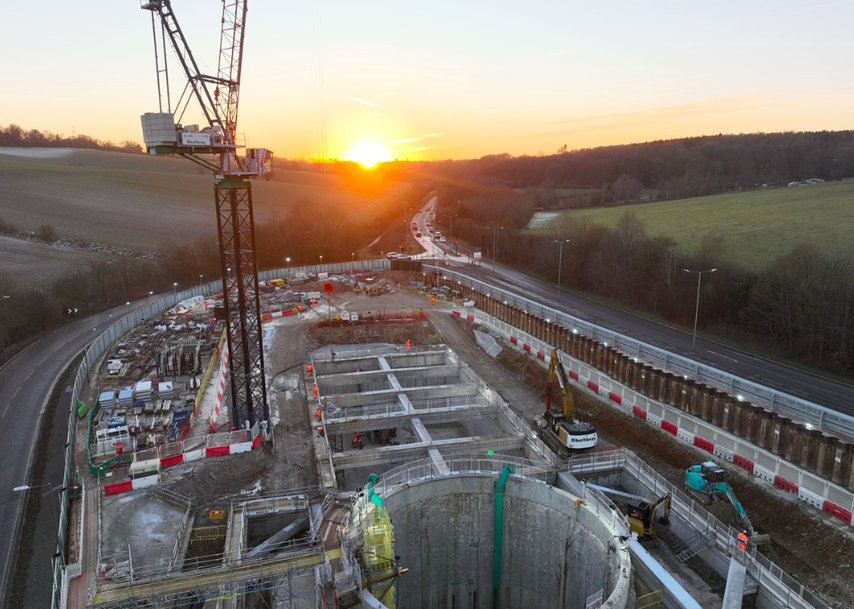 HS2 recently confirmed that 'Florence' and 'Cecilia' – the two giant tunnelling machines digging HS2's longest tunnels - have passed Amersham, 5-and-a-half miles into their 10-mile drive under the Chilterns.

The enormous 2,000-tonne machines have spent almost two years excavating the twin tunnels between the M25 and South Heath in Buckinghamshire that will help the high-speed rail project protect the environment while improving connections between London, Birmingham and the North. Each machine is a 170 m-long self-contained underground factory, digging the tunnel, lining it with 56,000 concrete segments to form rings and grouting them into place as it moves forward.

Once complete, trains will pass through the tunnel at speeds of up to 320km/h, providing zero carbon journeys between London, Birmingham and the north while freeing up capacity on the existing rail network.

HS2 currently has five TBMs in the ground, with a further five due to be launched over the coming years. Together they will create 64 miles of tunnel between London and the West Midlands including major tunnels on the approach to London and Birmingham.
www.hs2.com