railway-international.com
Written on Modified on
The Spanish Government authorizes the creation of the state trading company Renfe Proyectos Internacionales
This completes one of the milestones established in Renfe's Strategic Plan, which establishes internationalization as one of the fundamental pillars for the transformation of the company.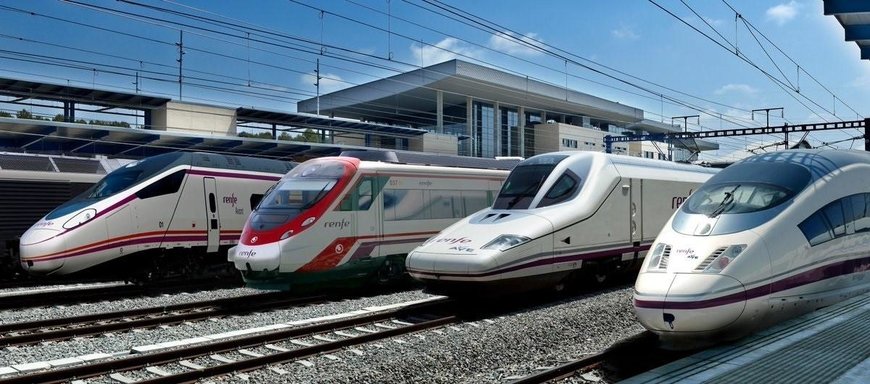 The Council of Ministers, at the proposal of the Ministry of Transport,and the Ministry of Finance and Public Function, authorized Renfe to create the state trading company Renfe Proyectos Internacionales.
After this authorization, the constitution of the new area must be approved by the Board of Directors of Renfe Operadora, where its organizational structure and the incorporation of the different businesses that make up Renfe's international activity will also be defined.
With this authorization, one of the milestones established in Renfe's Strategic Plan, approved in 2019, is completed, in which internationalization was established as one of the fundamental pillars for the transformation of the company, through the search for international opportunities and the Design of an organizational structure according to the needs.
Renfe's 2019-2023-2028 Strategic Plan sets the company's expansion internationally as its objective. To this end, in addition to high-speed projects, Renfe is studying Open Access or public service obligation projects in other markets, both in Europe and in the rest of the world.
The company is currently participating in international projects in Europe, where it is the majority shareholder of the Czech operator Leo Express, as well as in the Rail Baltica project (in consortium with DB and Ineco) for the operation of the railway line that will link the three Baltic capitals with each other and with the European rail network.
Access to the French market
In addition, Renfe has started testing its AVE trains that will run between Spain and France, specifically on the Barcelona-Lyon and Madrid-Marseille lines. The start of these tests has been possible thanks to the fact that Renfe complies with all the safety requirements, since after all the requirements demanded by the French Safety Agency (EPSF), it has obtained the certificate from the Railway Agency of the European Union (ERA).
For now, it has obtained the certificate to exclusively operate the lines to Lyon and Marseille, where it plans to start commercial services before the summer, and continues to develop the work to obtain the Safety Certificate to operate throughout France.
Likewise, Renfe is part of the consortium of companies that has built and operates the high-speed line between Mecca and Medina in Saudi Arabia, called the Haramain Highspeed Railway.
On the American continent, Renfe has two large projects underway. On the one hand, its participation as a strategic partner of the Texas Central company to jointly develop the 'Bullet Train' project between the cities of Houston and Dallas/Fort Worth. On the other hand, Renfe participates in the consortium with Ineco and DB Engineering & Consulting, for the development of the 'Tren Maya' project in Mexico in which Renfe will be known as the "shadow operator" of the contracting entity (the National Development Fund to Tourism).