railway-international.com
Written on Modified on
ALSTOM'S CORADIA ILINT, THE WORLD'S FIRST HYDROGEN-POWERED PASSENGER TRAIN, WILL DEMONSTRATE GREEN TRACTION IN QUEBEC
Coradia iLint will carry passengers in a commercial service demonstration on Quebec's Reseau Charlevoix network, at the heart of a UNESCO-listed biosphere reserve, during 2023.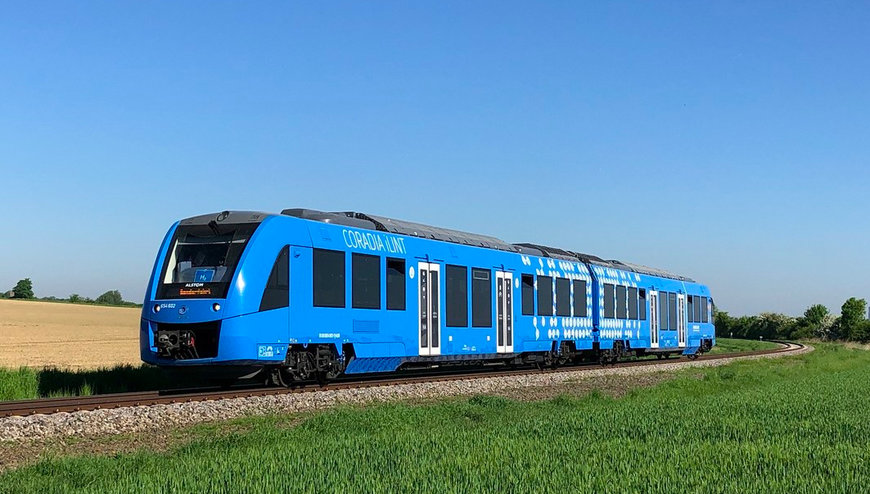 Alstom, the global leader in smart and sustainable mobility, in partnership with the Government of Quebec, Chemin de fer Charlevoix, Train de Charlevoix, Harnois Énergies and HTEC, has announced a passenger service demonstration project for its Coradia iLint hydrogen-powered train.

During the summer of 2023, the Coradia iLint will carry passengers on the Réseau Charlevoix rail network, along the St. Lawrence River, between Parc de la Chute-Montmorency and Baie-St-Paul. The train will be powered by green hydrogen produced by Harnois Énergies at its Quebec City site.

The province of Quebec will be the first jurisdiction in the Americas to run a train with zero direct emissions powered by green hydrogen, demonstrating its leadership in the transition to a low-carbon economy and the set-up of ecosystems dedicated to hydrogen.

The Coradia iLint first entered commercial service in Germany in 2018 and has travelled more than 220,000 kilometres in eight European countries. The train is powered by a hydrogen fuel cell that emits only water vapour during operation, while ensuring a quieter environment for passengers and those close to tracks. Designed especially for non-electrified lines, it allows for safe, clean and sustainable operations. To date, 41 trainsets have been ordered by clients in Europe.
www.alstom.com