railway-international.com
Written on Modified on
FROM 2023 ONWARDS, RCG WILL TRANSPORT EVEN MORE WASTE BY RAIL
On 1 January 2023, the transport clause of the Waste Management Act (AWG) will come into force. It states that waste with a total weight of more than 10 tonnes that must be moved over a distance of 300 km or more must be transported by rail. ÖBB is investing €75 million in new rolling stock so that it will be able to handle the additional waste transports.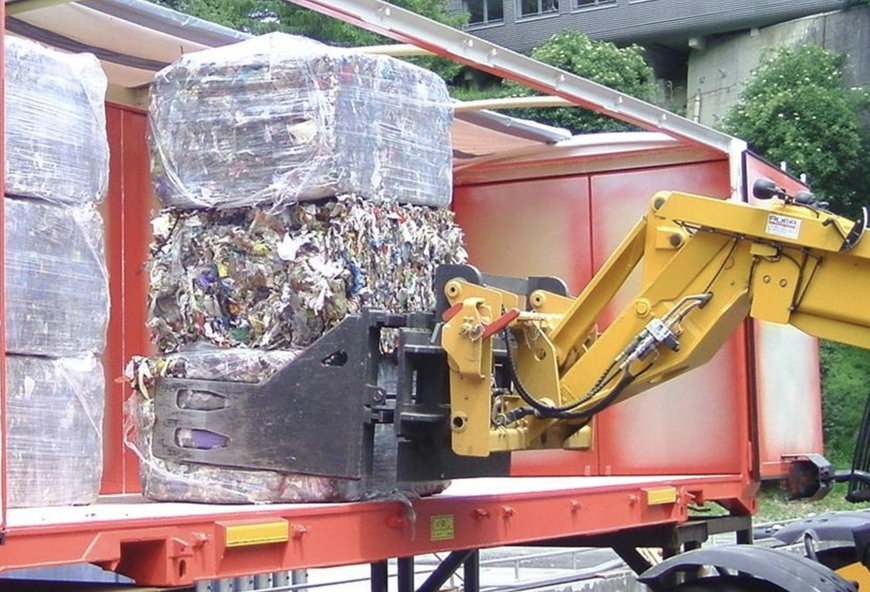 ÖBB Rail Cargo Group (RCG) already transports around 8 million tonnes of waste and secondary materials (such as scrap metal, municipal waste and waste from the construction industry) by rail in Austria every year. This saves more than 146,000 t of CO2 annually compared to transporting it by truck. This equates to around 300,000 truck journeys each year. Following the introduction of the AWG and the entry into force of the transport clause, the number of transports will continue to increase in the coming years. The Act will therefore make a significant contribution to the achievement of Austria's climate targets.
To be more specific, as of 01.01.2023, waste transports with a total weight of more than 10 tonnes must be transported by rail if the distance exceeds 300 km. From 1 January 2024, such waste transports must be carried out by rail for distances of 200 km or more, and from 1 January 2026 for distances of 100 km or more. In total, there is the potential for around 15 million tonnes of waste to be transported by rail. The Federal Ministry for Climate Protection, Environment, Energy, Mobility, Innovation and Technology (BMK) will provide a digital platform for managing rail transport tenders. Independently of this, ÖBB Rail Cargo Group is already inviting its clients to work together to develop and implement individual rail logistics solutions.
Investment in new rolling stock

In order to be able to handle the increased waste transports, RCG is initially investing €75 million in new MOBILER containers and underframes. This will gradually double the current stock of MOBILER containers to a total of 2,500 units by 2026. MOBILER logistical units, consisting of containers, freight wagons (intermodal underframes) and road vehicles, can be used flexibly for transporting a wide variety of goods and are particularly suited for waste disposal and construction material transports. The hydraulic lifting device on the MOBILER semi-trailer makes it possible to transfer the MOBILER containers between the truck and the underframe without a crane or dedicated industrial siding.
www.railcargo.com