railway-international.com
Written on Modified on
SERCO UTILISES LEADMIND TO ENSURE SERVICE EXCELLENCE ON THE CALEDONIAN SLEEPER
Serco Caledonian Sleeper (SCS) is the overnight sleeper train service between London and Scotland. The fleet links the cities of Glasgow, Edinburgh, Aberdeen, Inverness and Fort William with London and looking after the comfort and safety of their passengers overnight is one of the main objectives for the team.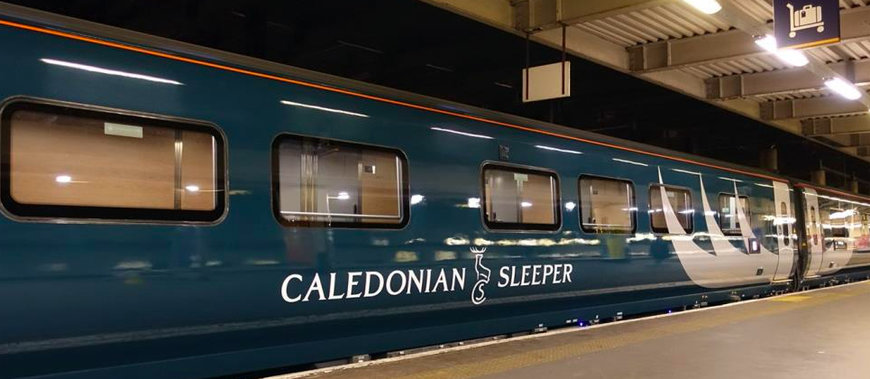 The unique operation of this fleet is that compositions are variable throughout every journey. A composition can be divided into three portions during the service to serve its highland destinations. Therefore, the variability of the compositions made the management of the information very complex as part of the implementation of the LeadMind system.
LeadMind implementation on the SCS Mk5 Sleeper fleet has provided live and historic access to the thousands of variables and alarms generated by the on-board systems which is critical to the management of such a complex product.
"Serco Caledonian Sleeper now have the ability to use real time data from LeadMind to monitor the fleet in service to identify issues and provide an improved level of engineering support to our Train Managers. LeadMind also allows for live alerts to be generated based on specific system variables that allows mitigating actions to be taken, improving the reliability of our overnight service. We continue to work with the CAF Digital Services team to further develop the core product to really drive reliability improvements on the fleet."
-
Graham Eastwood, Head of Depot Contracts.
Features such as live Telemetry, provides SCS the ability to analyze the cars without stopping the service and before arriving at the depot. Making much more effective the fault diagnosis and optimizing the maintenance planning activities.
SCS shows great commitment in reinforcing the passenger service with CAF's digital platform, applying LeadMind technology to optimize service availability, comfort, and safety.
www.caf.com