railway-international.com
Written on Modified on
Wabtec: A Complete Locomotive Transformation
A Canadian National Railway Company's (CN) Dash 9 locomotive receives a new lease on life.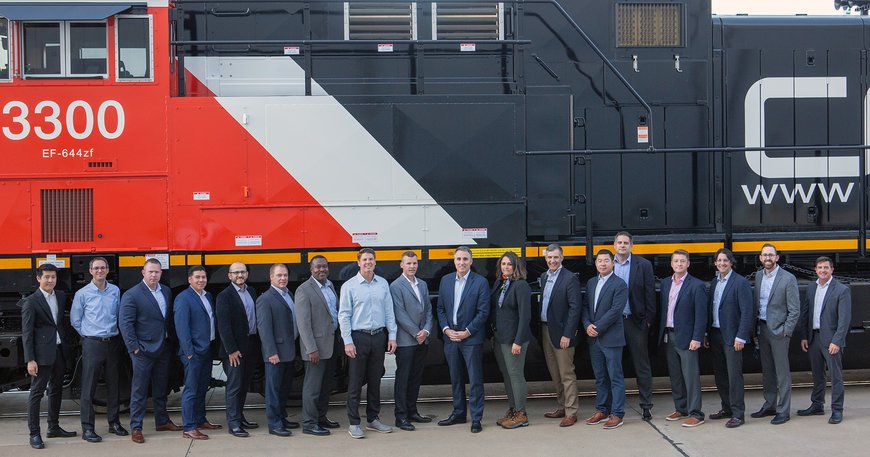 Built by Wabtec in 2000, the locomotive has hauled approximately 20 million tons of freight over approximately 2 million miles across North America over the past 22 years. It has been a workhorse for the economy connecting cities and delivering essential goods. The faded paint and weathered exterior are a testament to its illustrious career in the CN fleet.
However, despite the mileage and weathered look, this locomotive was not ready to retire and has many years ahead of it hauling freight across the continent thanks to Wabtec's modernization program. It is the first locomotive out of CN's 50-unit order to be modernized at Wabtec's plant in Fort Worth, Texas. After several weeks, the approximately 430,000-pound locomotive experienced an extreme makeover and emerged from the factory looking brand new, smarter, stronger, and ready for another long-term tour of duty in CN's fleet.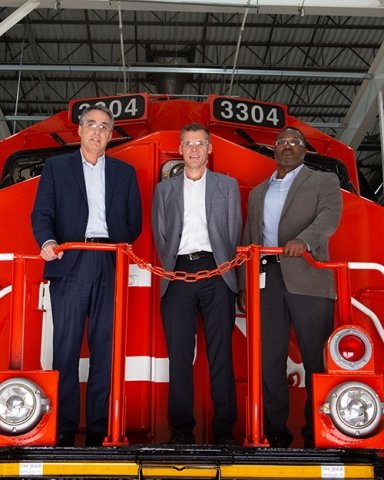 "Our modernization program allows CN the ability to extract more value of their asset by bringing their performance to the latest standards," "These modernizations are customized to reflect CN operational strategies and sustainability goals. The program is helping CN realize outcomes including increased tractive effort, fuel efficiency and reliability, which reduces emissions as well as maintenance, and repair expenses,"
said Pascal Schweitzer, President of Wabtec's Freight Services.

Wabtec completely transformed CN's Dash 9 by converting the locomotive from a DC propulsion system to modern-day AC propulsion. Additionally, Wabtec upgraded the control systems and implemented an engine upgrade with its FDL Advantage program. These enhancements will extend the locomotive's life; enhance fuel efficiency by more than 17%; improve reliability by approximately 30%; and increase haulage ability more than 55%. These upgrades reduce the locomotive's emission and operating costs.
"By modernizing some of our locomotives, we are maximizing the investment and performance of our existing fleet," "The improved capabilities and power of these modernized locomotives will enable us to efficiently move more freight, while also reducing our emissions and environmental footprint,
" 
Rob Reilly, Chief Operating Officer of CN.


The continuing successful development and availability of innovative propulsion technology is part of a portfolio of carbon reduction initiatives. In April 2021, the Science-Based Target initiative ("SBTi") approved CN's commitment to reduce scope 1 and 2 greenhouse gases ("GHG") emissions by 43% per million gross ton miles by 2030 from a 2019 base year. CN furthermore committed to reduce scope 3 GHG emissions from fuel and energy related activities by 40% per million gross ton miles by 2030 from a 2019 base year. In November 2021, CN was also the first North American railroad to formally commit to having a 2050 net-zero target by joining the Business Ambition for 1.5°C.
www.wabteccorp.com