railway-international.com
Written on Modified on
MESEA, subsidiary of VINCI Railways (VINCI Concessions) recently obtained triple AFNOR certification: ISO 9001 (Quality Management), ISO 14001 (Environmental Management) and ISO 45001 (Management of workplace health and safety), for operation-maintenance of the South Europe Atlantic High-Speed Line (SEA HSL) between Tours and Bordeaux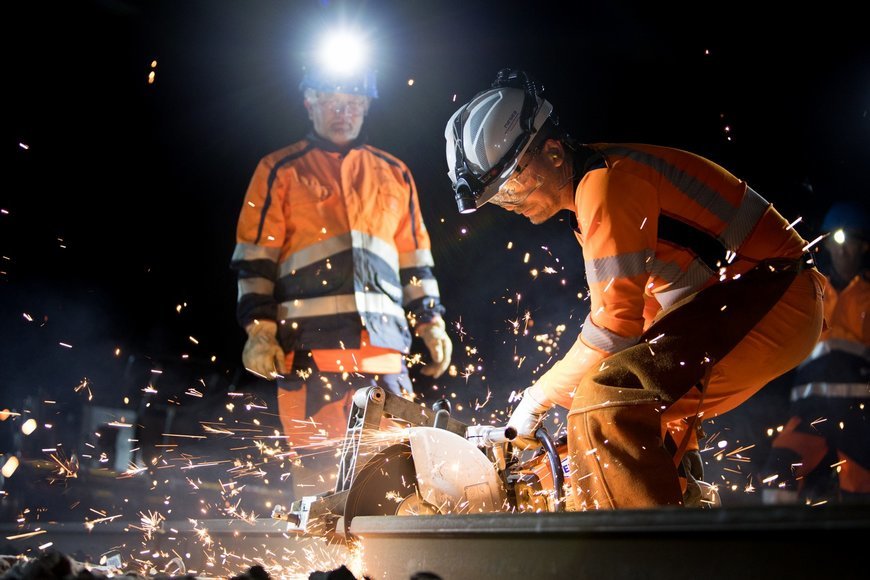 An emblematic project for VINCI Concessions, the SEA HSL is the first French high-speed rail concession. It was brought into service in July 2017 after five years of works and connects Bordeaux and Paris in just two hours. This triple certification confirms the very positive results obtained on the operational level since commissioning of the line:
- Excellent regularity: 94% of the trains running on the line meet their time schedules thanks to the great availability of the infrastructure – a performance that underpins good ridership of the line, which has served more than 60 million passengers since 2017.
- Improvement in operating and maintenance methods: breaking down barriers between skill sets, exclusive innovations like BROOM, the new, smart line inspection car, and artificial intelligence to serve predictive maintenance via SEACloud.
- Workplace safety: MESEA today boasts one of the lowest accident frequency rates in the rail sector in France. The 'Prevention for All' approach, faithful to the VINCI group's safety culture, is reflected by a four-fold drop in the number of lost-time work accidents since the line was
brought into service.
- Rollout of VINCI Concessions' action plan for the environment: zero glyphosate used since commissioning, gradual transition to an electric vehicle fleet.
This triple certification highlights VINCI Railways' capacity to achieve the highest performance criteria in safety, regularity, reliability and comfort in the rail sector. It recognises the operational excellence deployed to the benefit of all the rail operators using or keen to use the SEA rail artery, first and foremost SNCF Voyageurs.
Valérie Vesque-Jeancard, Chair of VINCI Railways, declares:
"This triple certification is a collective success: for the French public authorities who chose the concession model for SEA, for the granting authority SNCF Réseau, which insisted on operational excellence right throughout the process, and, of course for the employees of VINCI Concessions, VINCI Railways and MESEA, who committed to performance and safety on a daily basis, together with environmental conservation. There can be no doubt about it – the public-private model generates powerful momentum to support the French and European ambition to continue developing rail mobility."
About VINCI Railways
VINCI Railways, a VINCI Concessions subsidiary, designs, finances, build and operates transport infrastructure in the rail and urban rail sector. VINCI Concessions' integrated model, working in synergy with all the VINCI Group's business lines, allows VINCI Railways to successfully tackle a broad spectrum of projects: conventional and high-speed lines, metros, tramways, stations, track-guided transport and mobility systems. VINCI Railways offers public and private decision-makers its investment capacity and its know-how in optimising operational performance, upgrading of infrastructure and management of their environmental transition.
www.vinci-concessions.com