railway-international.com
Written on Modified on
Ricardo's Seoul-based rail team has completed the assessment of a new Computer Based Interlocking (CBI) system against international safety standards, allowing it to be launched to a global market.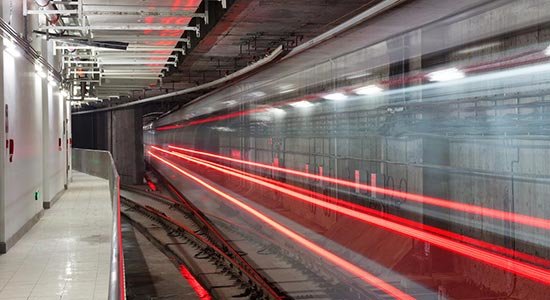 LTran IX2 CBI has been developed by LS ELECTRIC, an international supplier of automation equipment headquartered in Anyang, South Korea.
Interlocking is a long-used technique on railways across the world to 'lock' sections of a track so that a train may safely pass through. No other train can enter the section until it has been released by the interlocking system.
For many years, interlocking was performed via mechanical levers at trackside. Today's modern networks, however, have increasingly adopted digital technologies such as CBI systems to manage the process, with software algorithms interfacing directly with point machines and signals. By automating interlocking movements, CBIs allow routes to carry larger volumes of traffic with greater efficiency.
Enhanced product assessed for a broad international market
The new LTran IX2 CBI 520V is an evolution of the existing CBI product previously certified by Ricardo Certification in 2015.
To provide more flexible configuration and meet the requirements of a wider range of domestic and international markets, the new product features several changes, including a redesigned Central Interlocking Unit (CIU), additional Ethernet interfaces and serial interfaces for communicating to adjacent CBIs. Its application software has also been revised.

"Despite the short timescales, the team performed the assessments with rigour and purpose."
Assessment against highest possible safety requirements
Ricardo Rail Korea was appointed in April 2020 to independently assess whether, following these changes, the safety functions of the LTran IX2 CBI 520V continue to achieve a Safety Integrity Level 4 (SIL4) against the latest EN 50126, EN 50128, and EN 50129 standards.
Though the Ricardo team could use certain aspects from previous assessments of the original product, the scope of this project was such that it required a full appraisal of both its development cycle and final performance.
This included a rigorous assessment of the product's key components, including its power supply, central processing unit board, interfaces, console and object controllers.
The recertification took 14 months to complete, with Ricardo's team concluding their work with a ceremony for LS ELECTRIC that saw the formal issue of certificates against EN 50126:2017, EN 50128:2011 and EN 50129:2018, meaning LTran IX2 CBI 520V was proven to meet the highest possible safety requirements.
Commenting on the relationship built between Product Managers and the Ricardo assessment team, LS ELECTRIC's, Project Manager, JW Lee said:
"We would like to thank Ricardo for their dedication to our project. Despite the short timescales, the team performed the assessments with rigour and purpose and made extensive efforts to ensure the exercise was successfully completed on time".
Now fully certified, the new product will join LS ELECTRIC's expanded portfolio of railway safety products available not only to its domestic market, but also to new customers in regions such as the Middle East & Africa, South America, North and Central America.
www.rail.ricardo.com