railway-international.com
Written on Modified on
Three Class 3TE25K2M three-section mainline freight diesel locomotives, produced by TMH plant in Bryansk, joined the fleet of Elga-Trans, a provider of railway transportation services for the Elga coal site in Yakutia.
As required by the contract, signed in May 2021, the customer received 3 locomotives and will expect 3 more later this year. The maintenance agreement for the supplied rolling stock is also being discussed.
This is the first time Class 3TE25K2M locomotives are shipped to a private fleet operator. All previously produced locomotives were shipped to Russian Railways.
Currently, the mining site operates Class 2TE116, 3TE10, TEM2, and TEM18 locomotives. Additionally, two new Class TEM28 shunting locomotives were leased out earlier this year by TMH PRO. The maintenance and ongoing repairs of the fleet are conducted on the site by TMH PRO in cooperation with LocoTech-Promservis.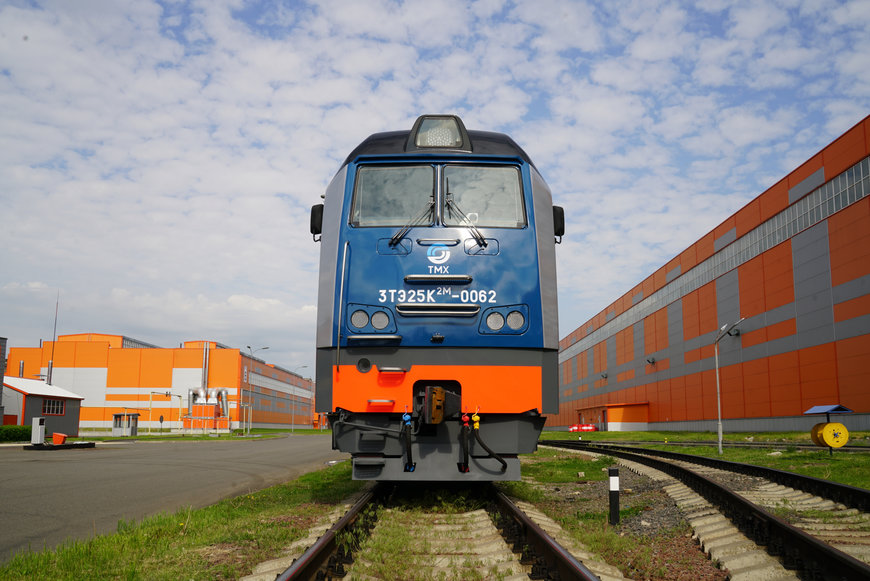 Elga-Trans operates the Ulak – Elga Rail Line, which connects the Baikal-Amur Mainline with Elga Coal Deposit, the largest coking coal site in Russia.
Three-section Class 3TE25K2M are in commercial operation since early 2020. Over 50 of these locomotives are based in Komsomolsk-on-Amur Depot of the Far Eastern Railway. Their strong economic efficiency is a product of reduced fuel consumption and reduced fleet operation costs.
The locomotive features a number of advanced engineering solutions, such as roller bearing wheel-motor block, microprocessor module driving system, AC electric motors in auxiliary systems, and screw compressor packages. The engine has a power reserve for extra reliability in the environment of low temperatures or high altitudes. The driving crews enjoy comfortable working conditions that comply with all modern health, safety, and ergonomics standards.
www.tmholding.ru