railway-international.com
Written on Modified on
DB lays new innovative fiber optic cables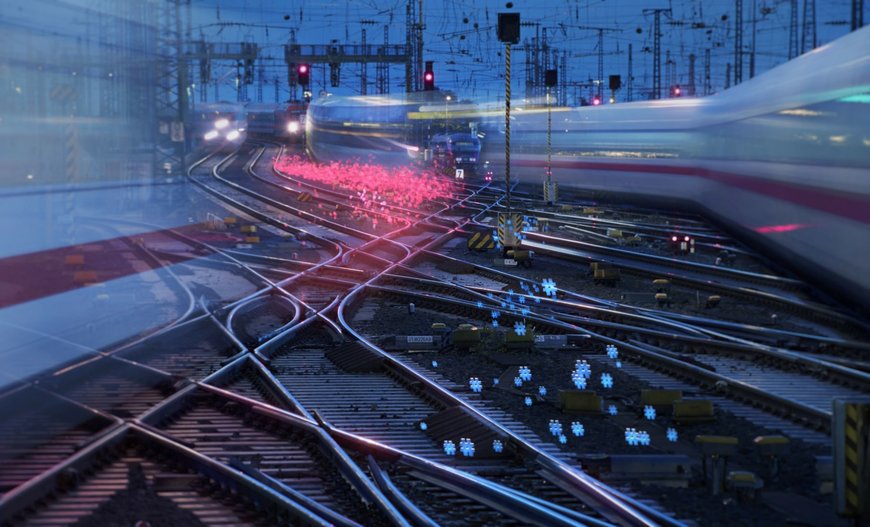 Deutsche Bahn (DB) and its partners have developed innovative cables to extend their fiber optic network. They are particularly robust and can be installed quickly and easily. Ronald Pofalla, member of the board of directors of DB Infrastructure, Federal Minister of Transport Andreas Scheuer and Minister of Transport of Hesse Tarek Al-Wazir today laid the first meters of these new data cables. These are resistant to all kinds of external influences. The new cables can be laid directly in the ground, an additional cable duct is no longer necessary. In this way, DB guarantees fewer construction sites and avoids additional line closures.
Innovative fiber-optic cables are used for the first time on the Odenwaldbahn. By the end of the year, DB will lay a total of 27 kilometers of so-called outer cables between Darmstadt-Ost and Wiebelsbach-Heubach. DB then rolled out the technology as a new standard in Germany. Next is the 36 kilometer Lübeck - Ahrensburg road.
By 2026/27, DB will fully equip the 33,400 kilometer rail network with fiber optic technology. The fiber optic cables have already been laid over 20,000 kilometers. Because part of the rails are parallel and only need to be supplied with fiber optic once, 8,200 kilometers of cable must now be installed. The DB thus creates the basic prerequisites for the digitization of rail traffic.
Digitally controlled trains and digital interlocking are the basis for increased rail traffic. They offer up to 20% more space on the rail network so that even more environmentally friendly trains can run. Customers benefit from more reliable and timely connections.
DB offers telecommunications companies free capacity in the market's fiber optic network. The subsidiary of DB Broadband GmbH has already been able to win large mobile communication companies and urban utilities as customers. The product of this flow in the further expansion of optical fiber.
www.deutschebahn.com