railway-international.com
Written on Modified on
The CAF Group has launched the CAF Startup Station. This is the new Venture Client unit designed for partnering with top tier startups with relevant and innovative solutions in the rail and bus sectors.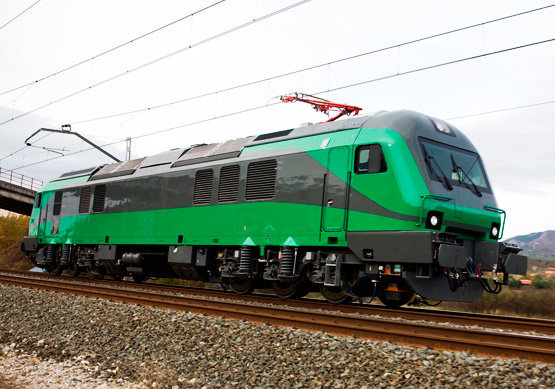 The main goal of this unit will be to build and consolidate client‐supplier relationships between the various startups and the CAF Group.
The CAF Group, a leading public transport system supplier, has launched the CAF Startup Station, the Group's new Venture Client unit. This new unit will provide in‐house services to the entire Group organisation during the startup identification stage, validation of the solutions proposed in a pilot project, and their subsequent wide‐scale adoption and implementation in the organisation.
The CAF Startup Station will follow the Venture Client model, which focuses on achieving a real business impact on activities, which are both measurable and strategic. This innovative model which is already in place at CAF, enables the Group's business divisions and units to purchase and use the startup solutions by means of a pilot project.
This validation period also gives CAF the opportunity to take informed decisions regarding whether to adopt the startup proposed solution. As a result, a long‐term client‐supplier relationship will be established with startups as a result of successful cases, which could ultimately lead to a potential purchase. This initiative not only applies to CAF's core businesses, but also provides all the different areas of the company, such as R&D, Manufacturing, Logistics and IT, with solutions for the diverse internal issues they have to deal with on a daily basis.

"Using CAF Startup Station, we are establishing the ideal conditions to apply innovative products and solutions directly at CAF's divisions and business units. Establishing a client relationship with startups gives us the opportunity to test a wide range of solutions and, once validated in successful pilot projects, to implement them in the company. Accordingly, using startup solutions in CAF becomes scalable and contributes towards a strategic competitive advantage",
explains Jokin Lopetegi, the CAF Group Corporate Development and New Business Manager.
Startups stand to benefit from the use of this model by having CAF as an early‐adoption client and gaining direct access to the transport industry of the future. Given its experience in the startup world, the CAF Startup Station team will provide support for pilot projects and assist startups when interacting with CAF. The ultimate goal is to identify the best solutions that will have an impact on, amongst others, process efficiency, Industry 4.0 and, of course, on the development and improvement of CAF's products and services.
Further information about the CAF Startup Station, the areas of interest and the quality criteria is available on the recently launched website www.cafstartupstation.com.
www.caf.com