railway-international.com
Written on Modified on
On June 17, Moscow Metro announced the extension of the Early Bird project until the end of 2021.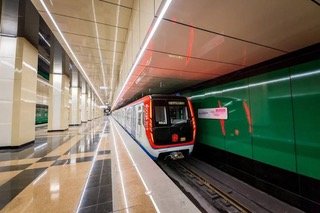 According to the city's Department of Transport of Moscow, the extension will make passengers' trips safer, given the evolving situation with the spread of COVID-19.
The Department of Transport also reports that the project encouraged 8 thousand passengers to change their routes, which is comparable to the launch of five additional trains.
Thanks to the Early Bird action, passengers can travel with a discount in the morning during off-peak hours on two Moscow Metro lines. Thus, we managed to reduce crowdedness at the most popular section of Moscow Metro at rush hour.
By decree of the Mayor of Moscow, this week is declared non-working. We kindly ask our passengers to move around the city only if absolutely necessary, and put on a mask and gloves in public transport. Please use transport during off-peak hours and keep social distance. Take care of yourself and take care of others,

– said Deputy Mayor of Moscow Maxim Liksutov.

The Early Bird project was first launched in November 2020 on Lines 7 and 15 in order to reduce their crowdedness and make trips more comfortable. The project makes it possible to travel on the lines for half the price – from the opening to 7:15 and from 8:45 to 9:15 in the morning.
www.mosmetro.com