railway-international.com
Written on Modified on
70,000 train kilometres for Kaindl
The Rail Cargo Group is developing a new concept for the existing Kaindl shuttle and will be transporting 1,700 tonnes of raw and finished products a day by rail between Wals and Lungötz for the domestic industrial business from 2021.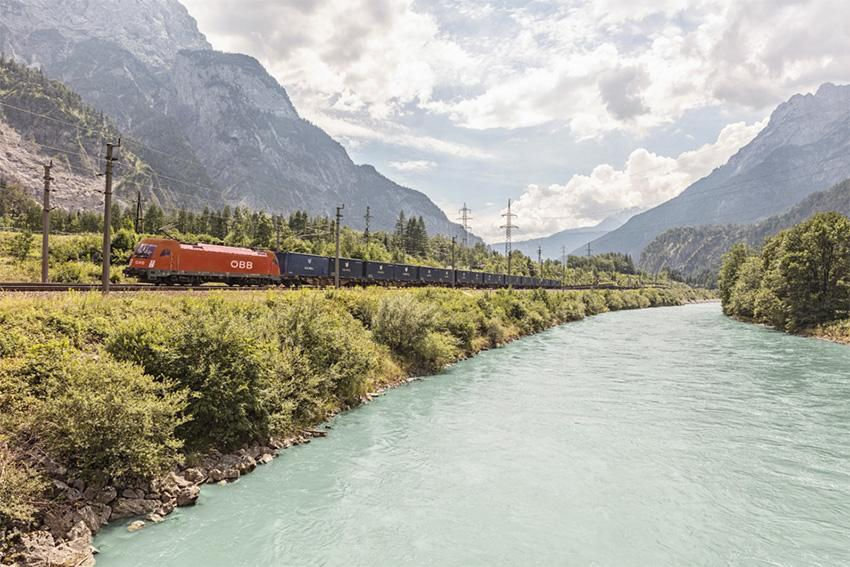 M. Kaindl OG's own-account transport has been running between the factories in Wals and Lungötz for 17 years. The Rail Cargo Group are improving with a shorter route and a new train configuration. From 2021, the RCG will be transporting 1,700 tonnes of raw and finished products a day for the domestic industrial company with transport services that are even more efficient and even more environmentally friendly.
Four trains with 14 wagons each at a total length of 420 metres will be travelling the 56 kilometre long route between Wals and Hüttau every day. With this service, the Rail Cargo Group is able to transport 500,000 tonnes a year by rail for Austria's leading manufacturers of floor and boards. This avoids 20,000 trucks having to drive on the Tauern motorway.
CO2 neutral transport
As part of our new concept, the Kaindl shuttle is now "CO2 neutral" and uses electricity made from hydrogen. Shifting the transport to rail avoids 4,000 tonnes of CO2 emissions a year. This rail transport service is also important in terms of reducing traffic volumes; it helps relieve the Tauern motorway of heavy traffic. The change in traction services also brings significant benefits when it comes to quality: rail transport brings more predictability for production, is unaffected by weather conditions, is flexible, and makes a real contribution to protecting the environment.
www.railcargo.com