railway-international.com
Written on Modified on
Alstom completes interlocking work between Section 1-5 on Eskisehir-Kutahya-Balikesir railway line
All Interlocking system works in the first 182 km long 5 sections including Telecommunications and Traffic Control Center (CTC) have been completed and commissioned on December the 4th, 2020.The project of 328-km long mainline signaling project work is continuing with the target to open the whole line by end 2021.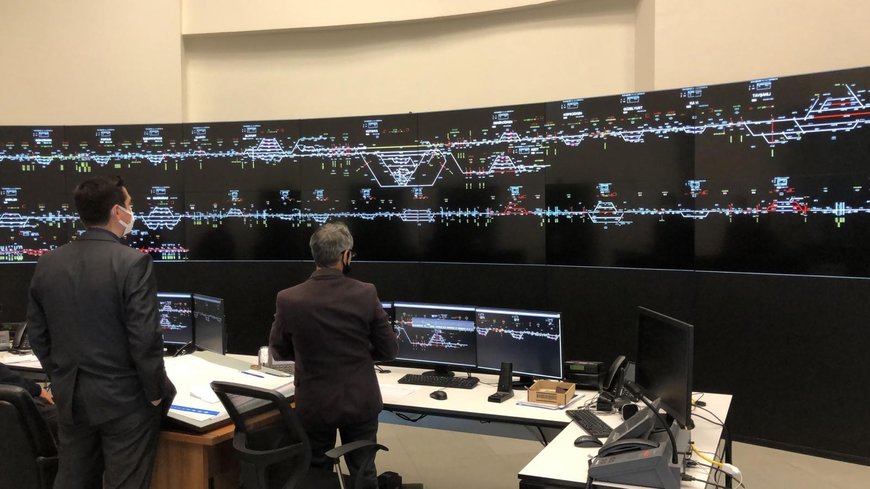 "We are extremely happy as we have reached such a significant milestone in this project that is very important to equip the railway network of Turkish State Railways Administration (TCDD) with the cutting-edge technology solutions to improve the safety and efficiency of the line operations, and increase the travel experience of passengers.
As Alstom, we trust that we bring safer mobility solutions in Turkey with this achievement. We will continue our effort jointly with TCDD by extending the signaling system of the line with the EU Standards through European Railway Traffic Management System (ERTMS), Also, we elevate the safety of the line with the high safety technologies such as Automatic Train Supervision (ATS) system" said Mama Sougoufara, Alstom Middle East and Turkey Managing Director.
Countless projects in Turkey since 1950s
Having realized countless railway projects such as Project for Supply of EMU Vehicles for TCDD, Kayseri Northern Pass Signaling and CTC Project, Ankara CTC Control Center Project, Supply of 80 Metro Vehicles for Bagcilar - Olimpiyat Metro Line, Maintenance of 12 High Speed Train Sets, Supply of 37 Tramway Vehicles for Kabatas - Bagcilar Metro Line since 1950s in Turkey, Alstom has provided system and subsystem design, production, installation, testing and commissioning services, training and maintenance services for TCDD within the scope of turnkey delivery project. Alstom designs, produces and supplies European Railway Traffic Management System and European Train Control System (ERTMS/ETCS) L1 and L2 AtlasTM signaling system, Smartlock200TM electronic interlocking and integrated control center IconisTM equipment for the railway line.
There will also be the GSM-R system between Alayunt - Afyon on the line that Alstom has supplied the distribution and uninterrupted power supplies as well as the level crossing systems and technical equipment structures. In addition, Alstom will install ERTMS/ETCS L2 onboard equipment on 27 TCDD vehicles.
In addition to Alstom's projects in the country, its Istanbul office serves as the regional headquarter for Africa, Middle East, and Central Asia (AMECA) region and a regional center for Alstom Digital Mobility (ADM) as well as System & Infra projects. Activities of the Regional Center include bid management, project management, engineering, sourcing, training and maintenance services among others.

www.alstom.com