railway-international.com
Written on Modified on
Innovation in smarter and greener mobility solutions
Despite the Covid-19 context, Alstom preserved its innovation capabilities with a sustained level of research and development net costs at €125 million, i.e. 3.6% of sales, in the first half of 2020/21.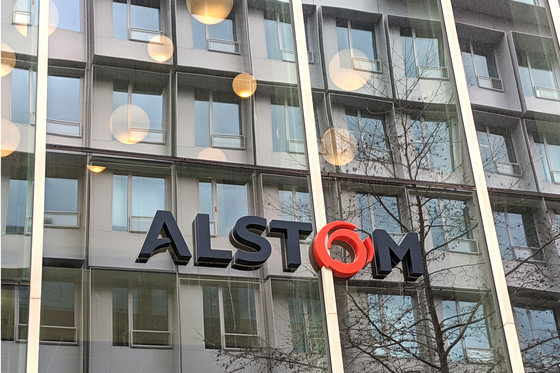 During the first semester, Alstom entered into several agreements in Europe to shape the mobility of the future with hydrogen trains. The Coradia iLint hydrogen train has performed successful extensive testing phase in Groningen, in the Netherlands, obtaining the authorization to run on the national railway network and perfectly fitting the commercial service of the current timetable. In addition, after successful trial operations in Germany, the Coradia iLint will now demonstrate its worth in Austria over three months during which it will transport passengers on geographically challenging routes. In the United-Kingdom, Eversholt Rail and Alstom announced a bold plan to fast-track the hydrogen train industry with investment in Breeze hydrogen trains. To make it, Alstom will rebuild Eversholt Rail's Class 321 electric trains to use hydrogen power.
In May 2020, in Germany, the Federal Ministry of Economics has awarded Alstom with the "Innovation Prize for Regulatory Sandboxes", related to a planned test project to implement Automatic Train Operation (ATO) in daily passenger operation of regional trains. The project will begin in 2021 together with the Regional Association of the greater area of Braunschweig, the German Aerospace Center (DLR) and the Technical University of Berlin (TU Berlin) and the first test of automated train operations is expected beginning 2023.
In June 2020, Alstom has launched a new version of the multimodal control system, Mastria. Using artificial intelligence, the solution allows operators to adapt, easily and in real time, their offer to the various social distancing and public gathering requirements that have arisen due to the Covid-19 pandemic. It enabled Panama Metro to limit the occupancy rate to 40%, as recommended by the country's health authorities.
In July 2020, Alstom introduced a new portfolio called "Healthier Mobility" creating solutions and products for customers in 4 domains: Cleaning & disinfection, Contact surfaces, Air treatment, and Contactless & Passenger flow. It gathers all the key expertise, knowledge and resources needed to develop solutions allowing its customers to operate while ensuring a high standard of the sanitary conditions for the passengers.

www.alstom.com